Learn & Earn in Cleveland
Ready to supercharge your career in nursing? With quarterly starts and no wait lists, we're definitely ready for you! You see, we approach nursing education differently than other nursing schools. We don't believe in wait lists or putting you through prerequisite classes that won't make you a better nurse. Instead, our no nonsense curriculum, expert staff and support services are designed to get you into the right nursing program and then on the job — earning income and building your career.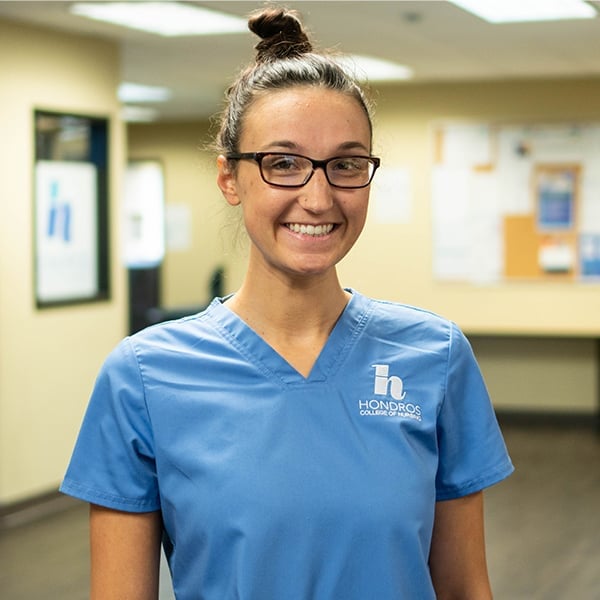 Mercedes Danforth
Cleveland PN Student
I was told several times that my great-grandma was happy with the care I had given her and should consider being a nurse.

"I chose Hondros to pursue my Associate Degree in Nursing because it was an accessible and flexible program. I did not have to spend my time taking additional classes that programs at other schools required.

Already being an LPN, I knew I wanted to advance my career and work as an RN as soon as possible.

If you are thinking about nursing school, you should go for it!
Convinced by her great-grandmother to become a nurse

Chose HCN because of the flexibility and the program's fast timeline

Enrolled in the HCN ADN program at the Independence campus

Graduated from HCN
Cleveland Campus at a Glance
We want you to succeed. Beyond training, you'll have access to unique features and services you need to start your career.
Campus Events
College Closed - Veterans Day
College Closed - Thanksgiving Break
College Closed - Christmas
Contact Us
Explore the Cleveland Campus
Use our virtual tour to view spaces, such as classrooms, laboratories, simulation environments, and more. The best part, it's available 24 hours a day, seven days a week!