Learn & Earn in Indianapolis
Ready to supercharge your career in nursing? With quarterly starts and no wait lists, we're definitely ready for you! You see, we approach nursing education differently than other nursing schools. We don't believe in wait lists or putting you through prerequisite classes that won't make you a better nurse. Instead, our no nonsense curriculum, expert staff and support services are designed to get you into the right nursing program and then on the job — earning income and building your career.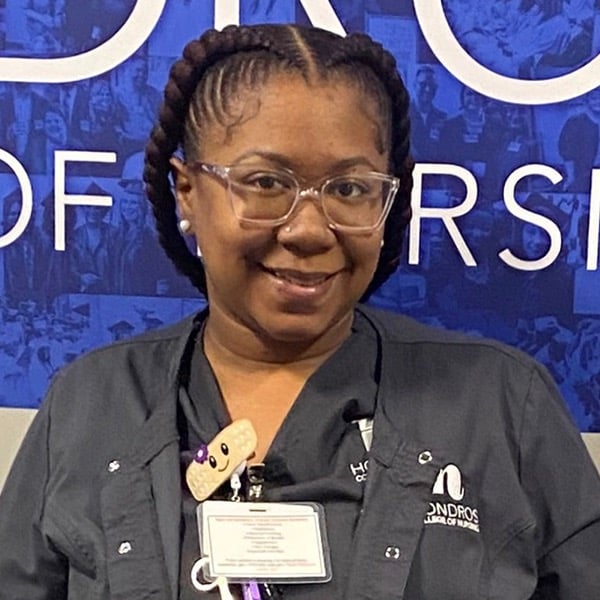 LaTasha Brannon
Indianapolis PN Student
At a young age, I had a friend who was disabled. I watched her mom care for her day in and day out. It is what made me fall in love with helping people and encouraged me to pursue a nursing career years later.

Last year I tried to get into nursing school a couple times and struggled. I felt so discouraged

A few days later, I was studying for my last and final attempt to enter another nursing school. Then, I saw an advertisement on Facebook for Hondros College of Nursing.

I set up an appointment to take the entrance exam at Hondros. I passed on my first attempt. I was so proud of myself because it is what I had been wanting for quite some time.
Realized young that helping people was her passion

Tried getting into a nursing school a few times and struggled

Chose HCN because of a Facebook advertisement, just before giving up on becoming nurse

Enrolled in the HCN PN program at the Indianapolis campus
Indianapolis Campus at a Glance
We want you to succeed. Beyond training, you'll have access to unique features and services you need to start your career.
Campus Events
College Closed - Veterans Day
College Closed - Thanksgiving Break
College Closed - Christmas
Contact Us
Explore the Indianapolis Campus
Use our virtual tour to view spaces, such as classrooms, laboratories, simulation environments, and more. The best part, it's available 24 hours a day, seven days a week!