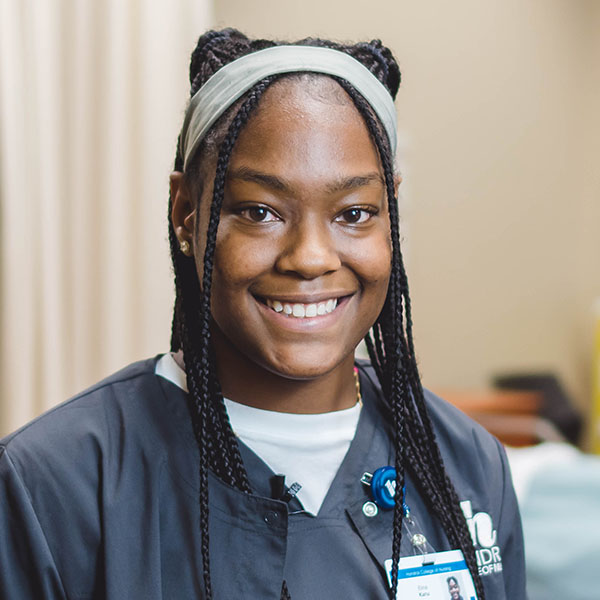 Both my mom and dad inspired me to pursue nursing. They went to school and became nurses at a later age in their life. They encouraged me to pursue a nursing career as soon as I got out of high school. I have always loved the idea of helping people in need. It gives me a sense of joy knowing that I can make a difference in the lives of others. I like to meet new people and work alongside a dedicated team of healthcare providers every day. I eventually want to get into forensic nursing and pathology - I know nursing is a good base for that. The nursing field is what I feel I was called to do, and I am ready to take on the challenge.
I was inspired to attend Hondros College of Nursing by my father, who is an alumnus of HCN's PN and ADN programs. I understood how his education at this college contributed to his accomplishments. He also gave me numerous recommendations for resources that he used throughout his time at Hondros.
I would advise anyone who wants to enter nursing school to never be hesitant to seek for or give support. Have a good attitude towards yourself and your fellow students. Always remember that learning never stops; you are continually learning, developing, and progressing.
Elina Kanu is a student of the Practical Nursing Program at our Westerville campus.