Learn & Earn in Dayton
Ready to supercharge your career in nursing? With quarterly starts and no wait lists, we're definitely ready for you! You see, we approach nursing education differently than other nursing schools. We don't believe in wait lists or putting you through prerequisite classes that won't make you a better nurse. Instead, our no nonsense curriculum, expert staff and support services are designed to get you into the right nursing program and then on the job — earning income and building your career.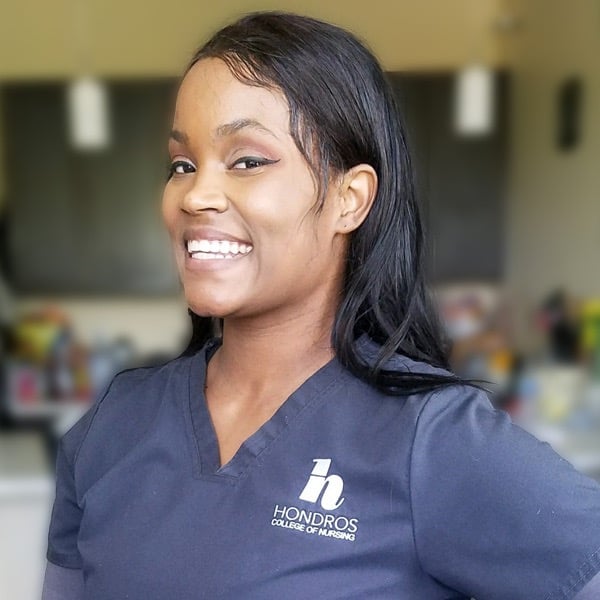 Sonya Radford
Dayton PN Student
I wanted to become a nurse because of my children. I wanted to learn how to care for my children, and others around me.

I chose Hondros because of the stats I found on the graduation rate and the time frame for completion.

I decided to send in my application and my credentials, and I was accepted the same day.

I am excited to complete the Practical Nursing program; it's been a long journey!
Realized desire to pursue nursing by caring for others

Chose HCN because of graduation rates and timeline to completion

Enrolled in the HCN PN program at the Fairborn campus

Graduated from HCN
Dayton Campus at a Glance
We want you to succeed. Beyond training, you'll have access to unique features and services you need to start your career.
Campus Events
Spring Quarter 2023 Begins
Campus Closed
Memorial Day
Contact Us
Explore the Dayton Campus
Use our virtual tour to view spaces, such as classrooms, laboratories, simulation environments, and more. The best part, it's available 24 hours a day, seven days a week!