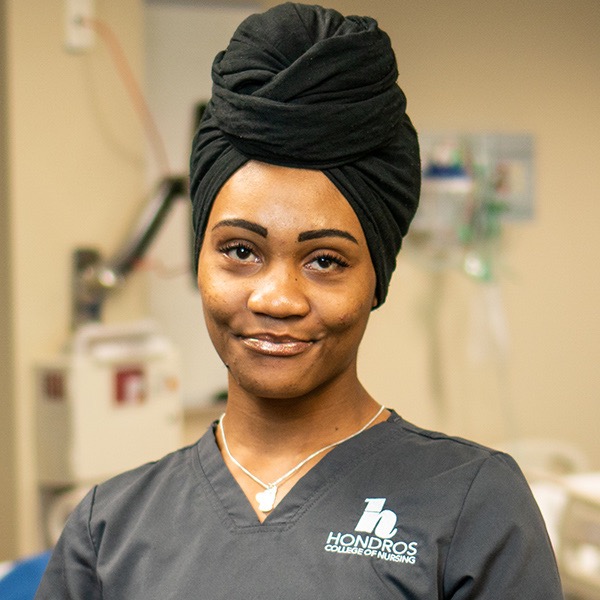 My family inspired me to pursue nursing as a career. To be honest, it was a struggle for me to raise my two boys alone. It seemed like no matter how many hours I worked, it was still tough making ends meet. Also, I worked as a CNA, and I desperately wanted to be in a better position to make a greater difference for patients.
I have a friend who graduated from Hondros College of Nursing's Practical Nursing program. After she graduated, she told me the program at Hondros was one of the best. Her review led me here, and I have to say, she is 100% correct in my opinion.
If you are thinking about nursing school, definitely go for it. Nursing school is totally worth it. The profession is so fulfilling beyond just a paycheck. To succeed in school, I have had to stay determined and make sacrifices. You have to truly want to do this to succeed.
It is a blessing for me to have a spot here at Hondros. To all of my fellow up and coming nursing students, let's keep going! We were chosen to be here, and we are going to make it to the end and officially become nurses.