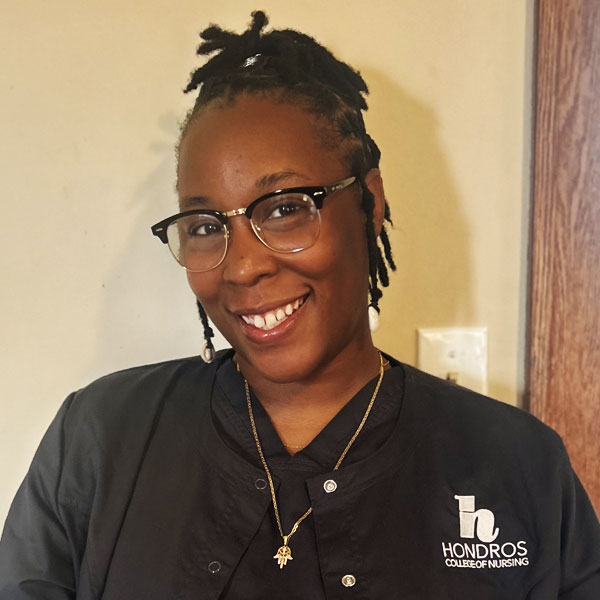 I have been in the medical field for about 7 years now as a medical assistant and phlebotomist. I currently work around a bunch of nurses who said I needed to become a nurse myself! I have great critical thinking skills and really love to help people who are in need.

I chose to attend Hondros College of Nursing because of its convenient location. Also, the hours fit perfectly with my full-time work schedule. The instructors are very helpful. I have had several people who attended Hondros College of Nursing previously tell me that the instructors would really become mentors and advisors.

To those considering nursing, always be willing to observe and ask questions. There are no dumb questions! Figure out ways to improve yourself professionally and personally. Be sure to remain nimble.

Ambria Clay is a student of the Practical Nursing Program at our Akron campus. She is currently working at Akron Children's Hospital.