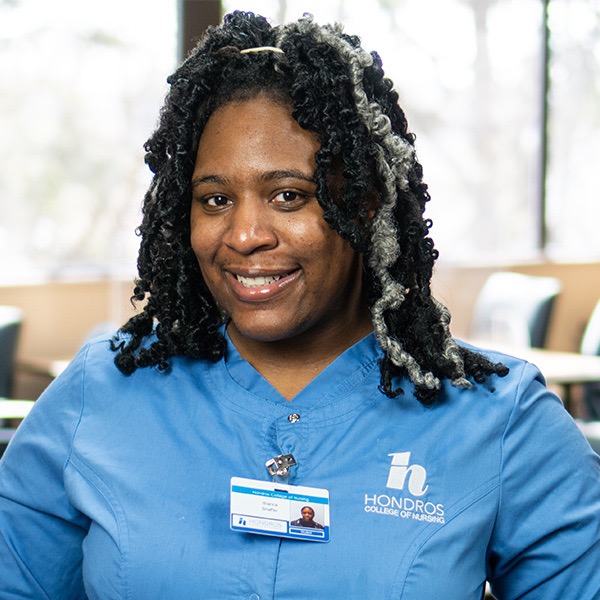 I have always had a passion for nursing. My daughter was born prematurely at 30 weeks gestation and was not breathing on her own, had jaundice, and could not maintain her glucose levels. The nurses caring for her were awesome. They taught me how to feed her, wash her, and swaddle her and more. From that moment on, I knew that I had the heart to care for another person's family member.
Hondros College of Nursing was a perfect fit for my life. Hondros offered a schedule that worked for me. Due to (COVID-19) and social distancing restrictions, Hondros offered online options which worked for me since I had to be at home with my children.
If you want to attend nursing school, it is important to be prepared and have a support system. You will need to dedicate time to studying, be professional, and surround yourself with other people who share the same mindset. It is important to love what you do, and do it with love.