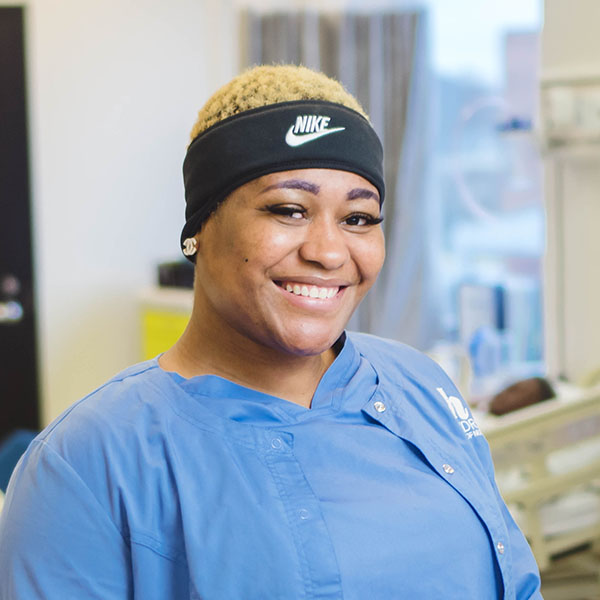 I decided to pursue nursing as a career because I come from a family of nurses. It came naturally to me, and I have a passion for making the world a better place. Additionally, I want people who have the same skin color as myself to see representation within the field and feel no judgment when receiving their care.
I decided to attend Hondros College of Nursing because I love that the Associate Degree in Nursing Program can be done in 15 months. I also love how the classes are set up; it allows me to study and still have a balanced life. Last, I find that Hondros College of Nursing is more reasonably priced when compared to similar programs.
My advice to those considering starting nursing school would be to go for it. School goes by quick, and by the time you know it, you will be done with the program. Be sure to stay organized and practice self-discipline, these will be two of your greatest keys to success. Last, be willing to understand that everything will pay off in the end.
Charnel Graham is a student of the Associate Degree in Nursing Program at our Akron campus. She currently works at two nursing homes.