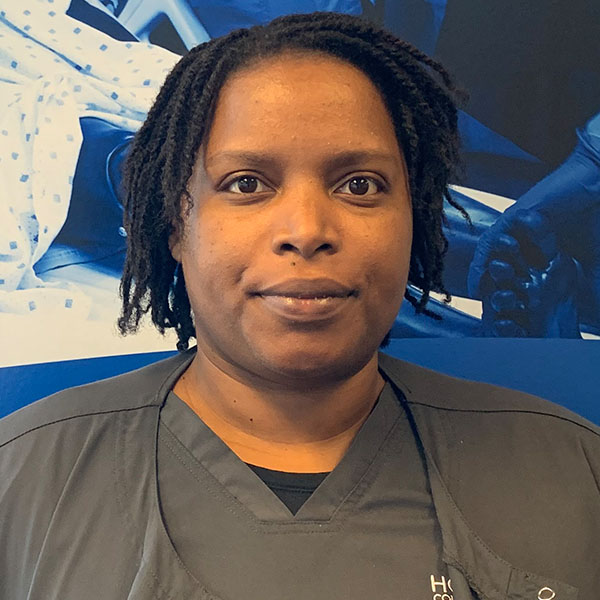 I made the decision to pursue nursing as a career when I found out how high the fetal and maternal death rate was among women of color. I decided I would help to change it. At first, I started volunteering as a patient advocate and then I became a doula. I will educate and help prevent unnecessary deaths of women and babies.
I chose to attend Hondros College of Nursing because of the admissions department. There was a huge difference in support I received from HCN's admissions team as opposed to any other college I visited.
If your heart is truly into helping people, then go for it. It is hard work, but it can be done. I have two children, a full-time job, and a learning disability. If I can excel, you can too. Take advantage of every tool they give you and don't skimp on tutoring or study sessions. Be sure to stay organized and cut your distractions.
Consuella Green is a student in the Practical Nursing program at our Akron campus. She currently works as a care partner at Kent Ridge assisted living.