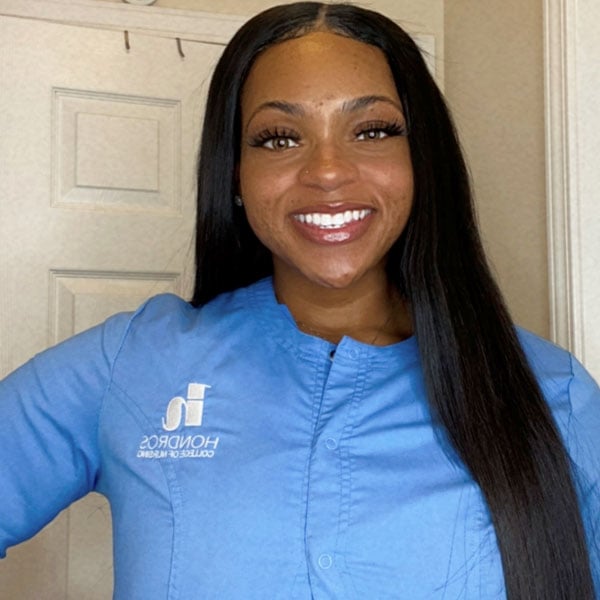 I chose to pursue nursing because I am a very nurturing and compassionate person. I love making people feel good about themselves regardless of what they are going through. So, I decided to pursue nursing and become a nurse practitioner in aesthetics. This profession allows me to build people up with confidence and transform their lives, all while I am caring for them every step of the way.
I chose Hondros College of Nursing because Hondros was referred to me by many of my friends who are now alumni of the college.
To those debating starting nursing school, enroll now! Void out doubt or any worries that you may have. It will be challenging but it is worth it. Hondros College of Nursing provides us with so many resources that will help you along the way. Be sure to practice time management, prioritization, better study habits, and discipline to achieve your goals.
Enrolling in nursing school is one of the best decisions I have ever made! Not only will you challenge yourself, but you will walk away with lifelong friends who will forever share your nursing journey!
Diamond Mundy is a student in the Associate Degree in Nursing program at our West Chester campus. She has received the Star Student Award and is currently working in a private duty nursing job and at Planet Fitness overnight.