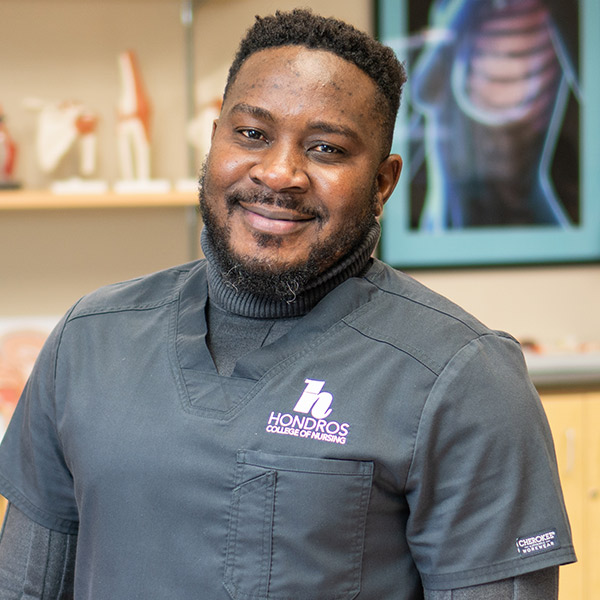 Growing up, I couldn't imagine myself pursuing a career outside of health care. Unfortunately, this dream was somehow impossible to achieve due to barriers in my country of birth. Even after many years of working in different sectors, my passion of becoming a health care worker continued burning from within, waiting for an opportunity to come out.
I can vividly remember the day I visited my uncle at the hospital where he worked as a doctor. There I also met my former classmate working as a physician resident. I was full of admiration and envy, thinking to myself that I was supposed to be in his position too. I rushed into the restroom and wept for over 40 minutes.
My compassionate nature never allowed me to ignore anyone in need, especially when I have the capability to help. Each time I am able to put a smile on someone's face, I feel a sense of accomplishment, joyfulness, and relevance. Health is the most important aspect in human life, it knows no race, gender, ethnicity, or social class. Becoming a heath care practitioner will grant me the privilege to affect the most essential part of people's lives, their health. This is the only sector that can give me a purposeful and fulfilling life, and a job I look forward to waking up to every morning.
Hondros was recommended to me by my cousin. After doing my own research, I learned that Hondros is among the top reputable and successful institutions in the state. To take it further, the admission process was unexpectedly simplified and facilitated by an amazing team. The strength of the admissions team further convinced me that the entire college will be effective as well.
The same way that we are unique, so are our reasons for getting into health care, especially nursing. I will advise that no matter your reasons, make sure you have passion for the field and compassion for others. This will be the motivation that will help keep you moving when the path becomes rugged. Nursing school is not for the faint hearted. This is not to scare you, but rather to prepare you psychologically. Be ready to cut down or put on hold certain aspects of your life (especially your social life). Also, always keep the company of people who trust and believe in you and your dreams. They will help to uplift your spirit whenever you are down.