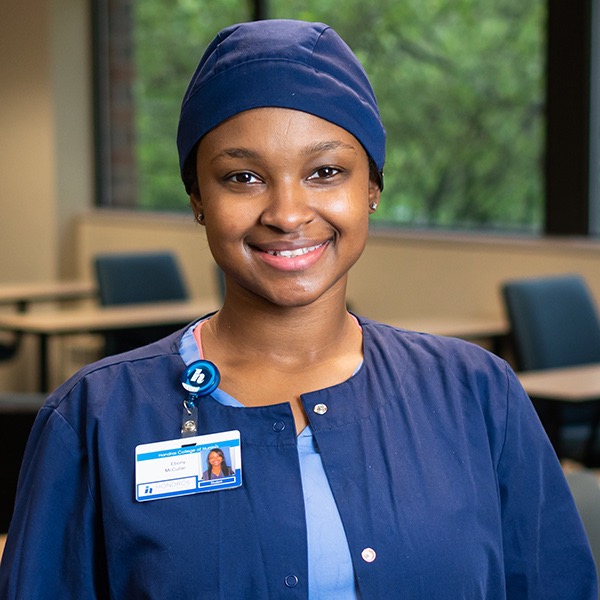 I knew I wanted to pursue nursing as a career when I was eight years old. I lost my mother when I was six weeks old and then lived with my grandmother. I always felt I had to grow up faster than most of my friends because I had to care for my grandmother before I could go outside and play. I helped her with her daily tasks. My childhood shaped me to want to be a nurse. Overall, I love helping people and I could not see myself doing anything else.
I chose Hondros College of Nursing because a coworker asked me to pursue the Associate Degree in Nursing program together since she was a graduate of their Practical Nursing program. I jumped right on board with no hesitation, turned in all my documents and applied for financial aid. If you are thinking about nursing school, it's important to have a strong support system and reliable transportation (carpool if you can).
I have had to be focused to reach my nursing goals. It is important to focus on the material covered in class, attend your lectures, tutoring sessions, and study groups. I also bought additional books and resources to help me prepare before beginning the program. Also, it is helpful to base your studies off of the NCLEX test. I also discuss what I am learning with my partner and my family so I can test myself and see how well I know the material.
One thing I love about nursing is that it is forever evolving. I do not like a consistent routine. Once I have mastered a task, I like to learn something new. That is why I love nursing because there are so many different avenues I can experience and try.