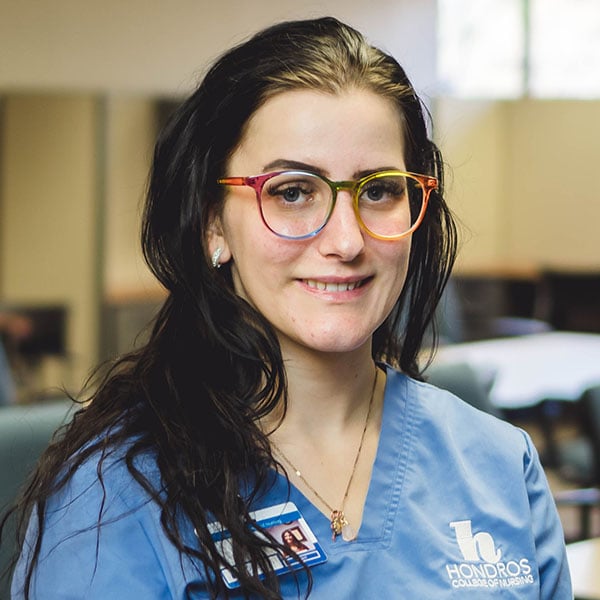 While I was studying pre-medicine, my husband and I were blessed with our daughter. My nurses were constantly supporting me while my doctor was not. This made a major impact on my career choice. I wanted to be the person supporting patients on their best days and working to bring a little bit of light into their worst days. So, I decided to investigate nursing. I have gotten a lot of experience as a clinical technician and now as an LPN. I have gotten to work in the ER, long-term, skilled, maternity, and now the prison system!
I choose Hondros College of Nursing because it was accessible to me, and I did not have to wait for a once-a-year start! The college was easy to contact and the application process went smoothly. I have liked my experience here!
To those considering nursing, know that you will have to work hard. During this process, you might lose sleep and might have to miss out on recreational time, but you will learn so much that makes it well worth it. Even on the days when you feel down or unsure, you will get to learn how to be someone who cares for other humans and be the bright spot in another's storm.
Heaven Ghazy is a student of the Associate Degree in Nursing Program at our Maumee campus.