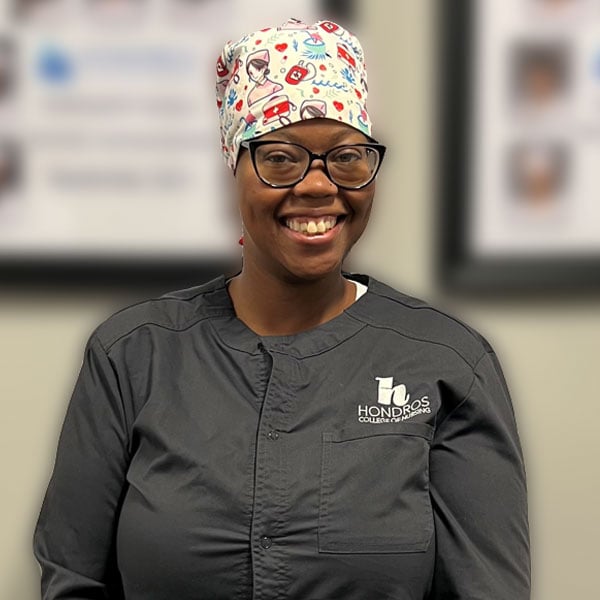 I decided to pursue my career in nursing because I really enjoy helping others. I receive great satisfaction in seeing the appreciation and joy from my patients, this is due to the quality of care I provide. Everyone deserves to be cared for by someone and I pride myself on helping all to feel important.
I decided to attend Hondros College of Nursing because I knew that it would be the best fit for me considering I needed to maintain my household financially, especially with having four children and a husband to care for. My husband and I knew that it would be a challenge, but he is entirely supportive and I would not have been able to achieve this without his support. I have realized that I can finally pursue my career in a timely manner while gaining necessary experience along the way. The situation is a win-win for my family and myself. This is the best thing that has ever happened to us!
The best advice that I can give someone who is thinking about starting nursing school is to just go for it. Everything else will fall into place while you are on your journey. Know that nursing school will be hard. However, in the end, it absolutely will be worth it and well rewarding.
Jessica Johnson-Blalock is a student of the Practical Nursing Program at our Indianapolis campus. She is currently working at Meadow Brook Senior Living.