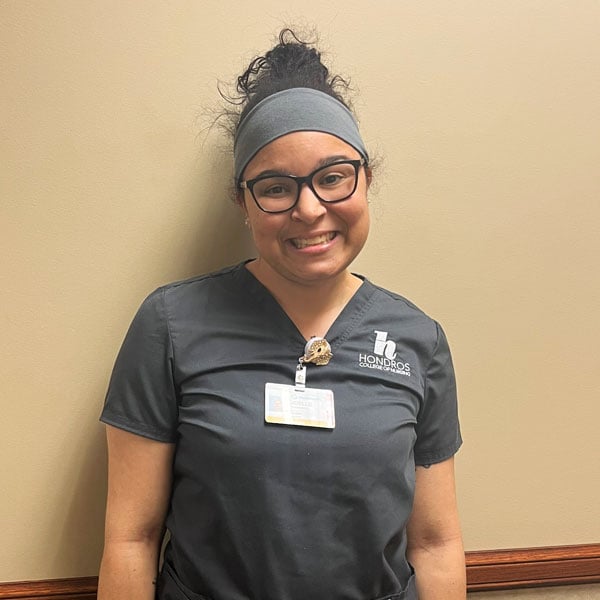 I wanted to pursue nursing as a career ever since I was little. I especially love helping people and watching them get better. Seeing them return to their normal happy lives is a reward.
I chose to attend Hondros College of Nursing because of their evening program. Additionally, taking work and my children at home into account, those evening classes made this transition easy and enabled me to chase my dreams. To succeed in nursing classes, I had to change my priorities. It was also important to remain very motivated and to not give up even when things might get hard.
To anyone who is considering starting nursing school, go for it and never give up!
Joelle Richardson is a student in the Practical Nursing program at our Westerville campus. She is currently working as a medical assistant at OhioHealth.