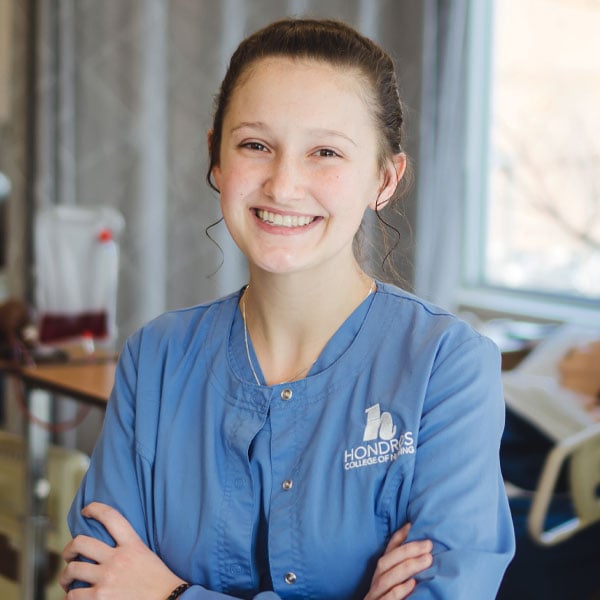 I decided to pursue nursing as a career because I have always loved helping others. As a child I never said I wanted to be a nurse, but at age 16 I was working at a nursing home and I have never loved a job so much. I then turned 18 and became an STNA. A week later I knew exactly what I wanted to do: nursing. I absolutely loved being an STNA. When you come into the room and residents and patients smile and ask you excitedly if you will be taking care of them for that day is the best feeling in the whole world. As an STNA I was such a big influence in their days, and I knew as a nurse I could make an even bigger impact on their lives.
I decided to attend Hondros College of Nursing because I am already an LPN and discovered this was a fast way for me to become an RN. As an LPN I know I make a difference, but I wanted more. I did not want to have to ask other people to take care of my patients because I did not have enough education. I want to be able to provide the best care I can for my patients and be able to be with them every step of the way, until they are healed.
The biggest piece of advice I could give someone that is thinking about starting nursing school is to just do it. Do not let the fear or nerves get the best of you. It is a very intimidating commitment to make but once you do it, you will never regret it. I was terrified starting out and it has become one of the best decisions I have ever made for myself. I have learned more than I thought I would and have made lifelong friends that have made this such an exciting journey.
Jordyn Petit is a student of the Associate Degree in Nursing Program at our Akron campus. She is currently working in Aultman Hospitals ICU Stepdown Float Pool.