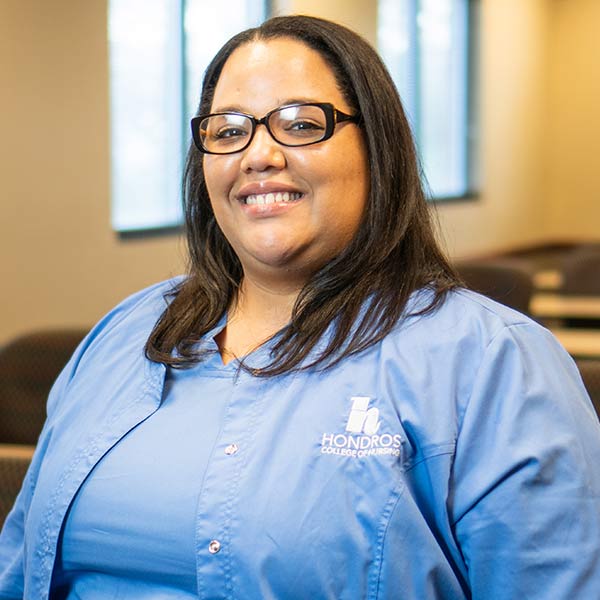 It all started with customer service; I've only ever worked in this field. I never thought I'd be in the healthcare field, somehow fate led me down this path. Searching for better opportunities, I ended up as an aide at a skilled nursing facility and completely fell in love with the people, environment, and culture. I felt I had found my calling. It was an amazing experience and I learned so much. The opportunity arose to go to school, and quickly I took advantage. I am so eternally grateful to be in the position I am today. I'm so proud to be a nurse.
Hondros came to my work facility to meet with us to give the employees more information about the college. I saw that they were close to home and decided that they would be the best fit. I really didn't have to think twice, the admissions staff was so welcoming, and the process was super simple and surprisingly straightforward.
It takes some real dedication to be able to achieve success in this program. I really had to prioritize my time, remain persistent, consistent, and organized. Keeping a positive attitude is key. Getting the people around you to understand and support you in your educational journey is also helpful in lessening the amount of impact it can have in your life.
It's never too late to take the step to better yourself. It is not easy, but you will come out in the end stronger, wiser, and you will learn so much about yourself. It's worth the investment and the sacrifice.
Joselyn Agosto-Echevarria is a student in the Associate Degree in Nursing program at our West Chester campus. She currently works as an LPN at The Home at Hearthstone.