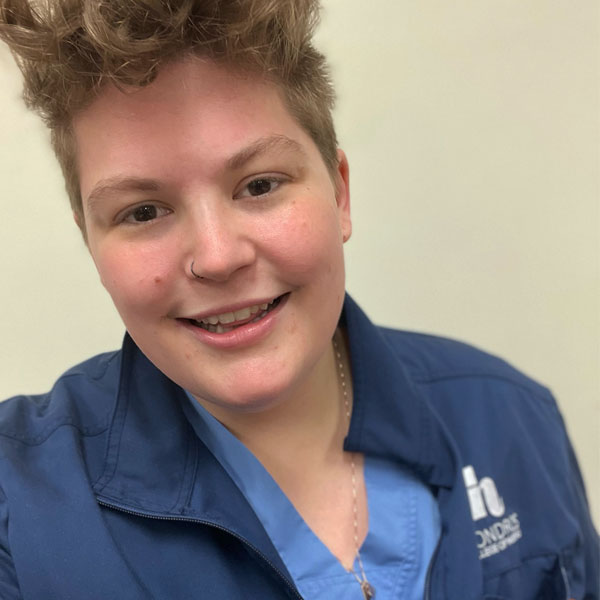 When I was 19, I lost my dad to a hard fought 4-year battle with terminal cancer. While it was one of the hardest experiences I have had to go through, his loss inspired me to do something more with my life. I was moved by the empathy and knowledge of his chemo nurses as well as the passion and love from his hospice nurses. I wanted to make a difference, like his nurses had made in my family's life.
Currently, I continue my nursing journey so I can provide the same level of care I provided for my dad while he was sick. I wish to treat everyone the way I wanted him treated. If I can make one person smile or laugh, it was a good day. If I can make someone smile while doing a wound treatment, it was a very good day!
When I found out I was pregnant, I knew it was time for me to step up and make my dad and my beautiful baby girl proud. I chose Hondros College of Nursing because I was able to start quickly and the college had the flexibility I was looking for, to work full-time during the day and take classes in the evening.
You must want it; nursing school is not for the weak. A good group of study buddies and time management is important to finish nursing school.
Katie Adkins is a student in the Associate Degree in Nursing program at our West Chester campus. She has received two clinical excellence awards and currently works for Stay Well Home Health.