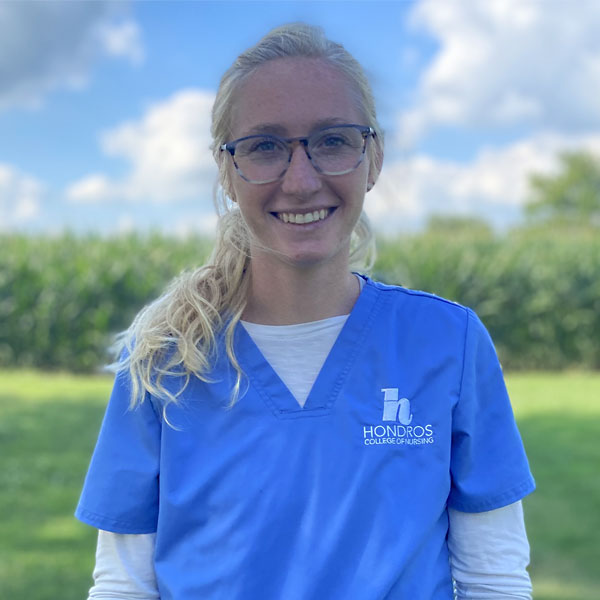 I currently am a licensed physical therapist assistant, and I have worked in various facilities. Covid-19 affected so many of the facilities that I had worked in. This led to a decrease in staff which led to poor patient care. I decided that I wanted to be able to provide more to my patients and make a difference. I was limited within my scope of practice and therefore made the decision to return to school to pursue my nursing degree. This will allow me to broaden my area of care, skills, and settings that I can work in.
I decided to attend Hondros College of Nursing because they offered a direct-entry option into their ADN program. This piqued my interest since I had many credits that could transfer. Hondros also provides flexible schedules, day and night, that allow a student to work while pursuing their education.
The advice that I would give to someone who is considering nursing school would be to not hesitate. If you have the interest and desire to be a nurse, then you should. It is important that everyone pursues a career that they love, it makes going to work so much more enjoyable. Enter with an open mind and a desire to succeed. It is not going to be easy, but it will be worth it!
Kennadie Reese is a student in the Associate Degree in Nursing Program at our Fairborn campus. She currently works at Wilson Health.