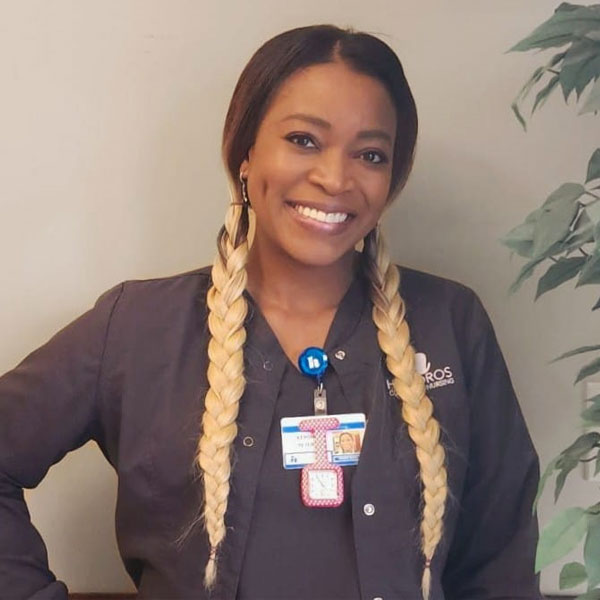 I made the decision to pursue a career in the nursing field after I was asked to cover care in a home setting. Since I had no formal training in how to care for elderly clients and my background was in business, I was quite nervous. Yet I followed through and went that night to be a caretaker for a bedridden client.
At around midnight she had asked for a bedpan. I proceeded to help uncover her to position the bedpan, and to my surprise, she had a bedsore larger than my palm where her bones were visible. Now, using my nursing skills learned here at Hondros College of Nursing, I would say the bedsore was a stage 4 decubitus ulcer. That night changed my perspective on life as a whole and drove me even further to want to make a difference as a nurse in our society today.
I decided to attend Hondros College of Nursing because of the program's timeline which allowed me to accomplish my goal of becoming a nurse in an opportune manner. Additionally, due to the fact I am a single mom of three kids, I needed a program like this one to further my career and provide a better life for my family and myself.
To those considering a career in nursing, go follow your dreams! Never give up, no matter how long and challenging it may seem.
Kerone Peters is a student of the Practical Nursing Program at our Fairborn campus.