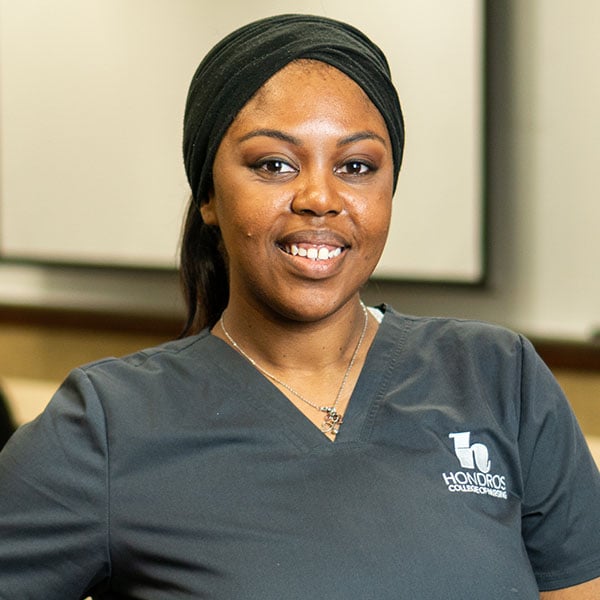 I've always felt that I was put here to help people. My mother has been in the medical field ever since I can remember. I've always looked up to her. She would tell me about her day and all the things that she did at work. Her words and ways have stuck with me. I wanted to be just like her.
I started my medical journey back in 2012. I began as an aide and immediately fell in love with helping people and getting to know the residents. In 2018 - 2019, I lost my Papa, Uncle, and Grammie. After losing them I had to leave the medical field because of depression. With therapy I was able to recover from my depression and think about my life and what my calling was. My calling was to be a nurse and help anyone and everyone that I could.
My goal once I graduate next year is to open a home health company named Dorine's Care. At Dorine's Care, families would be able to contact our company to have an aide come out and spend time with their family member. The aide would attend events, have dinner, and spend quality time with the patient.
I've seen so many amazing and successful nurses graduate from Hondros College of Nursing. I knew immediately that Hondros College of Nursing would be the right fit to help me in my nursing journey.
If you love to help people and are serious about being a nurse, go for it! Also, try not to put yourself down, you must remind yourself that you are amazing, smart, and can be successful as a nursing student. There are so many people that can help and are cheering you on. You got this!
Kshante' Minter is a student in the Practical Nursing program at our Fairborn campus. She currently works at Home Care by Black Stone and Alto Staffing Care.