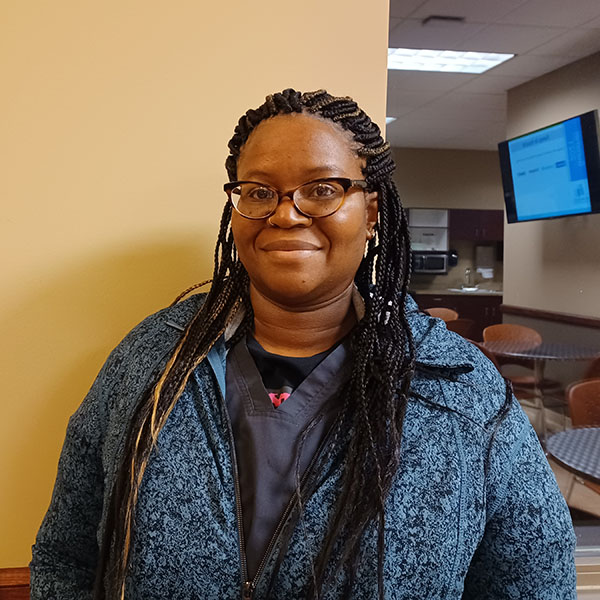 I discovered nursing was my true career at the age of 16, when I had my first daughter. As a result of dropping out of school, I had to care for my sick grandfather. Caring for my grandfather and having a baby daughter so young was my light and inspiration to help others. Knowing that I wanted to be a nurse, I went back to school and obtained my GED. This is when things started to change for the better.
I have had numerous things happen since my journey started in July 2020. My son suffered a gunshot wound, I lost my place of living, and just recently my youngest daughter was hit by a car. Keeping my faith is what helps me to strive forward.
I was in contact with John Summers for a while before deciding that I was ready to attend HCN. John was a big influence for me! Almost every time I would hear from him by email it felt like we were friends. He would always remind me that Hondros would be ready for me whenever I was prepared to attend.
The advice that I would give others would be to believe in themselves, stay inspired, and have a true heart for goals they would like to achieve.
Latosha Williams is a student in the Practical Nursing program at our Fairborn campus. She currently works for the United States Postal Service.