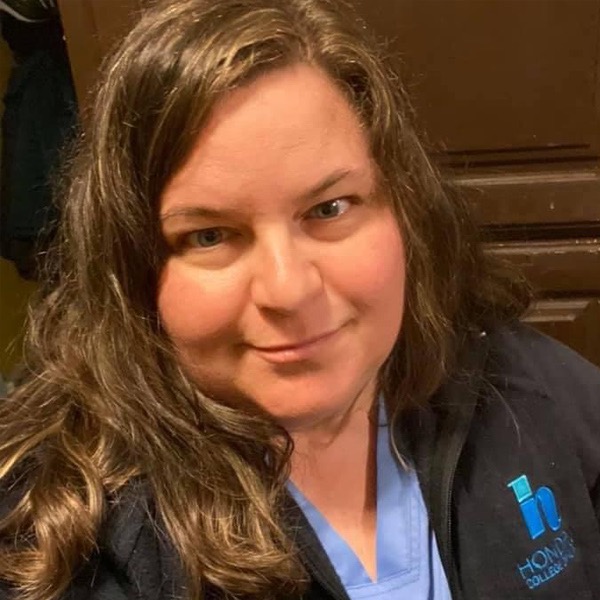 My grandmother was a nurse during World War II. Her stories always made me interested in nursing. A few years ago, my oldest child was admitted to Toledo Children's Hospital due to appendicitis. We had spent many hours in the emergency room and by the time we finally got to a room, we were both exhausted. The nurses however were so fantastic. Once they left us alone for the night, I sat and reflected over the day. I decided in that moment I wanted to be a nurse.
I chose Hondros College of Nursing because the location was near where I live, and I could begin the program sooner than most other programs. If I knew someone interested in going to nursing school, I would tell them to be prepared to work hard.
"In order to achieve becoming a nurse, I had to become disciplined in my study habits. It is more than just class time. Between classes, clinical, homework, and study time, I spend many hours a week on school. It is not easy, but it is totally worth it. I have also made some wonderful friendships during my time in school.
Libby LaPlante is a student in the Associate Degree in Nursing program at our Maumee campus. She also graduated from the Practical Nursing program and received the Nurse Scholar Award."