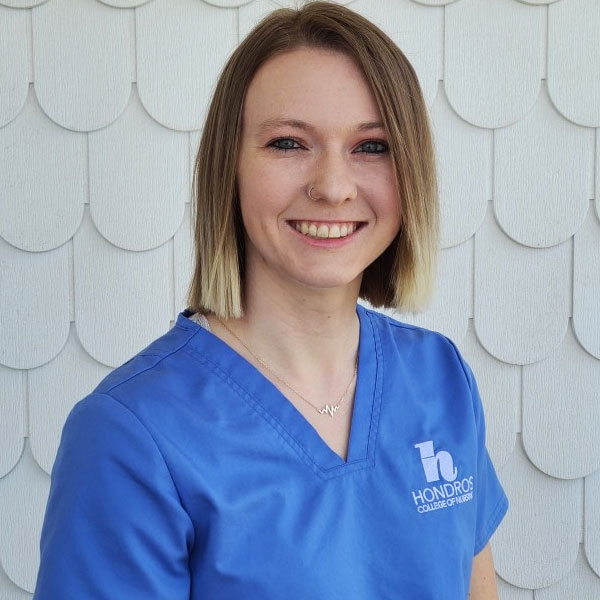 The reason I chose nursing is because of a traumatic accident my brother was in back when I was attending middle school. He was in a car accident at the fault of another person. He ended up at Grant Medical Center with a cracked sternum, fractured pelvis, both femurs broken, his tibia and fibula broken, and a crushed foot. During his stay, he also ended up having surgery to amputate his leg 14 cm below his knee. No one ever expects to sit and watch as a family member goes through something so tragic.
While this occurred many years ago, I still vividly remember the nurse who took care of him. She was beyond kind and always wore a smile on her face, even when he would take his anger out on her. She hugged my mom when she needed support, as if they were sisters and not two strangers in a hospital room. I wanted to be that for someone. A shining light through the darkness. A support when they had no one else to lean on. I wanted to be trusted and accountable to others when they are going through potentially the most difficult time in their lives. I want to make a difference.
I had originally tried out two other colleges, but nothing was sitting right. It felt like there was too much wasted time with prerequisites, too large of a community where I was a mere speck, and overall, I just was not enjoying myself. When I found Hondros College of Nursing, I had finally found a place where I could thrive and become the best nurse I want to be.
Nursing is hard and not for the faint of heart. If you work and remember why you want to do it, you will make it to the finish line.
Lydia Sibbalds is a student in the Associate Degree in Nursing program at our Westerville campus. She currently works at Grant Medical Center.