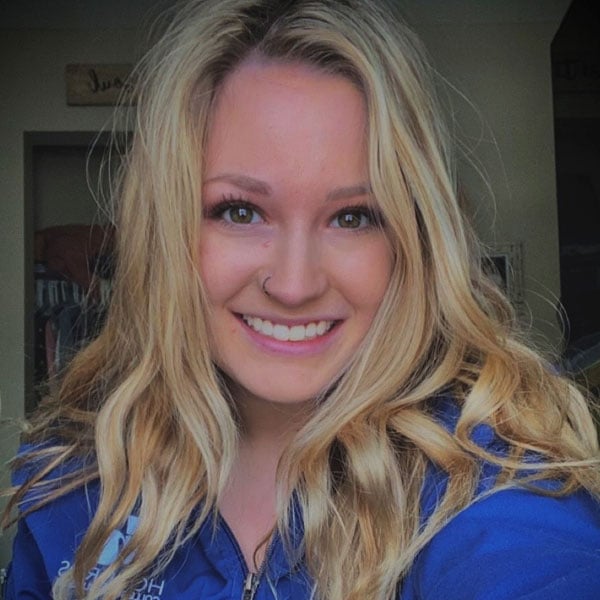 After graduating high school, I was undecided about the career path I wanted to follow. I had always gone back and forth between teaching and nursing but had not yet decided until I had an experience that showed me what I wanted for my future. Six months after I graduated high school, I discovered that my father needed to have quadruple bypass open heart surgery. This news was very hard to hear, and I was unsure of what the future would hold. Being an only child and practically the only family, I was my dad's only support person. These were big shoes to fill, and I wouldn't have been able to handle it as well if it were not for the wonderful nurses and other health care staff that took care of my father. Our whole experience in the hospital the days after his surgery until discharge were nothing short of amazing. Each nurse that encountered my dad treated him so kindly and made sure to include me in all care and teaching experiences. After seeing the day-to-day responsibilities of a nurse and how they connect and care for their patients, I had made up my mind about what I wanted my future to look like. I realized how big of a part teaching has in nursing and how I can combine the two things I am passionate about into one.
I decided to attend Hondros College of Nursing after visiting the campus for the first time in June of 2019. Everyone on campus was so friendly and I felt right at home. I graduated high school with around 50 students in my class, so it was important to me to attend a school that could give me the hands-on learning and a small community feel. This is exactly what I have experienced at Hondros through both the LPN and ADN programs. It's a great feeling to walk onto campus and have all staff and faculty members know your name and who you are.
My advice to someone that is thinking about starting nursing school is to go for it. If nursing is something that you are passionate about, don't second guess that. There is a common saying "fake it until you make it." Recently I saw a post that discourages people from "faking it" and rather encourages them to "face it." Don't let fear or doubt get in the way of the dreams you envision for yourself. Show up every day, even when you don't know how you will do it. Even when you're tired, show up. Face the struggle and difficult times so that eventually you can look back and say, "I did that."
Madelyn Spears is a student in the Associate Degree in Nursing program at our Fairborn campus. She currently works at Forest Glen Health Campus.