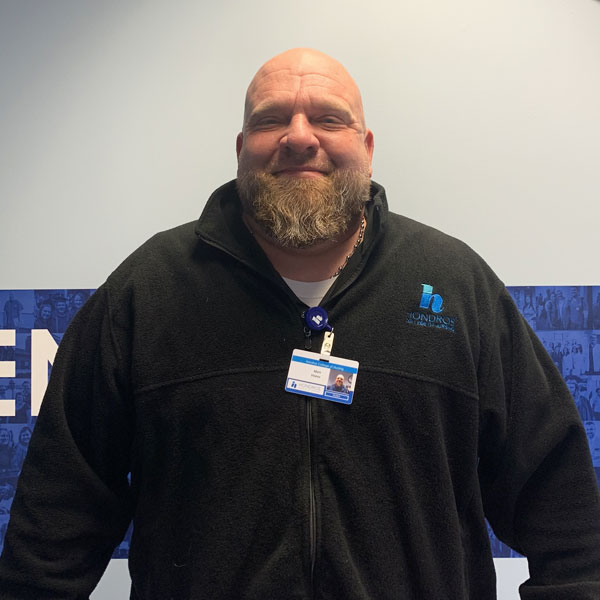 I have been a paramedic for 10 years and enjoy the fast pace of emergency medicine. While working with some very skilled and passionate nurses, the urge to learn more and become more grew considerably. I'm a dad to teenage daughters and want to be an example of a strong work ethic, persistence in achieving your goals, and a "never quit" mentality for them to use in their own lives. Lastly, of course, there's the obvious, I enjoy helping and teaching others. I can't think of a better platform in which to do that than as a nurse.
I decided to attend Hondros College of Nursing after exploring many options. I was initially impressed with the people in admissions. Marchelle was incredibly helpful and promised to walk me through the process from start to finish. She most certainly delivered on that promise, and I would not be on my way without her help. Secondly, the streamlined program and flexibility of the schedule was a strong selling point, as well as the ability to start my education immediately.
Self-discipline and structure are keys to reaching your goals. I had to tell myself "no" and dig deep during my first term. Putting in countless hours of studying and making time to do my best while working and raising my daughters was very challenging. Steadfast dedication, prioritizing and overall hard work are things that made me successful during the first term.
Be ready and be certain before you start. Nursing school is a heavy commitment and should be taken very seriously. Make sure it's what you want and that you are willing to do what it takes to be successful.
Mark Wales is a student in the Practical Nursing program at our Maumee campus. He currently works as a telemetry monitor tech at McLaren St. Luke's Hospital in the cardiac stepdown unit.