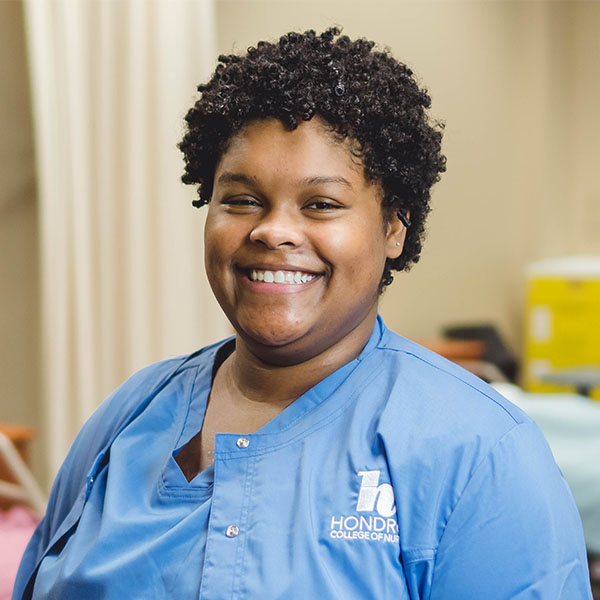 My whole life I was in and out of the hospital. Either I was at appointments, or I was sick and in a hospital room. Because of this initially I wanted to be a doctor, so I had chosen to go into pre-med. However, I felt as though this field was not suitable for me as I would not get to be with patients in the same capacity as nursing. I wanted to really get to know the patients.
I think about all the nurses who have taken care of me and how nice they were. I want to be able to give back to people like me and make them feel better. I want to lead by the example of the nurses I have met and carry on their kindness. After a lot of thinking, and my grandmother continuously telling me I should be a nurse, I decided to come to Hondros College of Nursing.
To those considering nursing, know that it is not easy! To reach my goals, I try my hardest to take one step at a time. There are sometimes where I must take a step back and take a breath, but then I keep going. In the end, the goal is to make people feel better.
Mayah McKee is a student in the Associate Degree in Nursing Program at our Westerville campus.