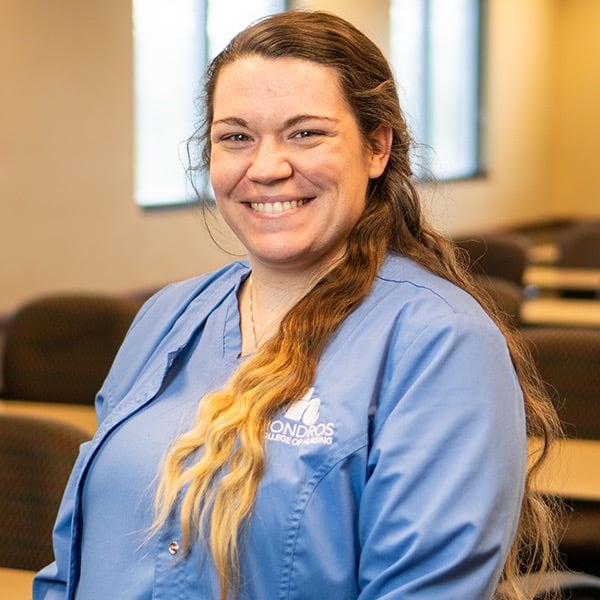 When COVID came around I was working in the food industry. Mass layoffs led to staying home and a serious evaluation of my priorities. An ICU nurse friend of mine encouraged me to apply as a patient monitor at the hospital she worked for. My job was to deescalate patients while keeping them comfortable, calm, and safe. At the end of the day my primary responsibility was to keep patients company and I absolutely loved it! Soon I found myself as a PCA on a "Med-Surg" floor taking care of COVID patients almost daily. The nurses and other PCAs encouraged me to apply to school and I'm so glad I did!
I choose Hondros because at the time a friend of mine was in their LPN program, also a couple of nurses on the floor were Hondros grads. The program's timeline was appealing, and it seemed like the most affordable option for my family and me.
To reach my goals I had to tap into compassion and determination. Compassion for others but also compassion for myself. I'm not perfect and my grades won't be either. It was important to not beat myself up when I could have done better on a test. My determination to make the necessary adjustments to do well on the next test was crucial. Being kind to myself, picking myself up, and the will to ask for help has been the only way I've made it this far in school and in life.
Do it. Don't hesitate. Jump in and keep going until you have those initials after your name. That's the amazing thing about nursing. Its difficult (honestly that's an understatement) but once you've graduated, you will have countless avenues to pursue. The possibilities are endless, but you must take the first step.