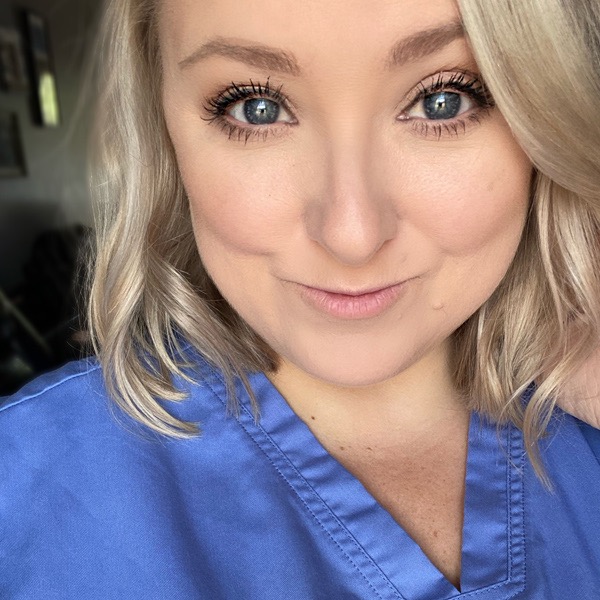 I grew up with a wonderful grandmother who battled Polycystic Kidney Disease for 14 years until the disease won. After spending many weekends and holidays visiting her, my love for the medical field started.
In 2009, I was blessed with a beautiful son who molded my journey further into the medical field. He underwent several surgeries from removal of tonsils, ear tubes, and a biopsy. At the age of 4, an Autism diagnosis brought many challenges and therapies. My youngest boy was also in therapy for Sensory Processing Disorder. This was all very challenging to process. Many times I would spend 20 minutes in the shower so no one would hear me cry. I had to hide my frustration, fears, anxiety, and depression. He needed me to be strong for him and to be his voice.
I dove in hard learning everything I needed to help him become the best version of himself. He needed to learn how to function in life, to desensitize, and to control emotions. Was it easy? Absolutely not. However, it was another piece to my puzzle and my journey in becoming a nurse.
Summer of 2017, my father was diagnosed with Polycystic Kidney Disease and it was time to start talking about his treatment plan. Being the only child and a strong mother, my father gained me as an advocate. I became his voice.
In 2018, I stumbled across the book, The Purpose Driven Life: What on Earth Am I Here For? This book forced me to dive in deep, there had to be more than being a stay-at-home mother. After years of caring for my grandmother, son, and father, I finally found my purpose - Nursing.
Hondros is a perfect fit for my family. The school schedule allows me to be a full-time student, mother, wife, and a part-time nurse. A planner became my best friend. I used my monthly calendar to map out when all the assignments and exams were due. The daily portion of the planner helped me with time management for each course. When I graduated from the Hondros PN program, I was awarded the Nurse Scholar Award for Highest GPA in my class. I am currently working for Community First Solutions, a non-profit organization. I work with 3 different buildings in rehab: assistive living, healthcare, and the memory unit.
When you find your purpose, it will lead you to your passion. When you find your passion, you found your calling. It won't be an easy journey, but it is a privilege to help others when they are most vulnerable.