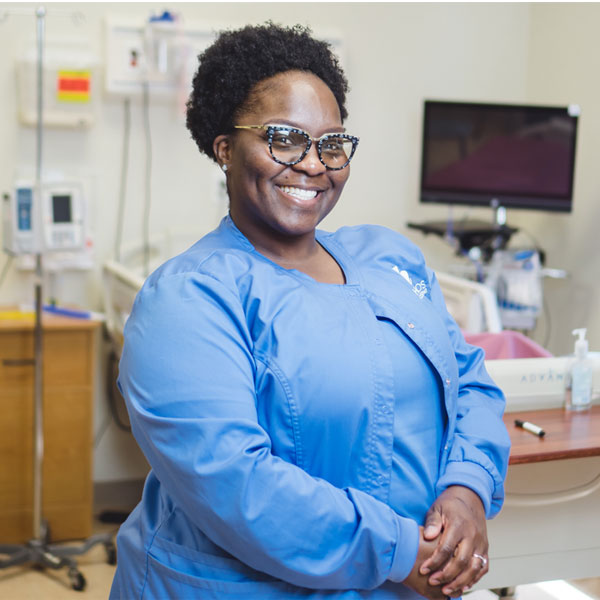 I knew I wanted to be a nurse since I was a teenager. Before entering the healthcare field, I had no knowledge about this field. I didn't know what to or not to expect. I just knew that I wanted to be a part of something bigger than myself. I became an STNA in 2005, and from that moment on, I knew I was headed in the right direction. Now, here I am in my 40's pursuing a dream I've been desiring since the early 90's. I am excited to be here, and I know I deserve to be here. I am doing this for myself and my family, I get to walk away every day knowing that I am involved in a field that changes lives. This brings me gratitude and satisfaction.

When picking a college, I searched and asked questions from people in the community. What truly sparked my interest in Hondros College of Nursing was that I heard it was a challenge. I was told it was one of the most difficult programs in the local area. My brain needed this challenge, and here I am returning for my RN. I think it is fair to say that Hondros will give you what you need to be prepared for a life in the healthcare field.

To those considering nursing, there is never a perfect time. Do not wait until you can save up a certain amount of money or wait for your kids to graduate from school. Do not sit back and watch everyone else live a dream that you want for yourself. Time is one thing we cannot get back. There is no perfect time in an imperfect world. Be sure to go for it and trust in yourself.

Monica Turney is a student of the Associate Degree in Nursing Program at our West Chester campus.