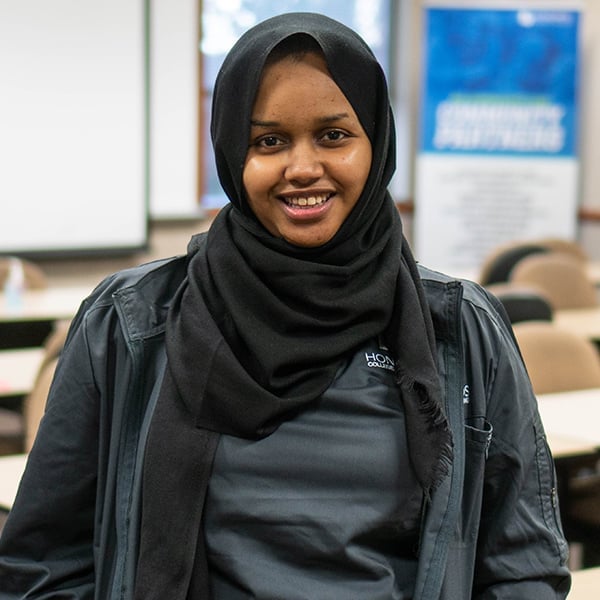 Growing up, my goal in life was to add something to this world. Having a child at a young age, I always felt responsible for the well-being of others. I always want to be the person that is there to help. I want to see people who are sick improve and get better and be a part of that recovery.
I chose Hondros College of Nursing because they made reaching my goal easier. From the admission staff to financial aid, they made me excited to start my education. They made me feel like I could reach my goals and I had a full team supporting me.
My advice to someone who wants to start nursing school is to create a schedule to organize other responsibilities and school. It is important to stay focused and learn the best way you process information. I have learned to stay on schedule and keep up with homework and classes.
I am thankful to Hondros for giving me the opportunity to expand and increase my knowledge. This year has given me a new perspective on life and how we can all make a difference with just the right amount of support and motivation. We all need someone to believe in us, and at Hondros everyone is ready to support you.