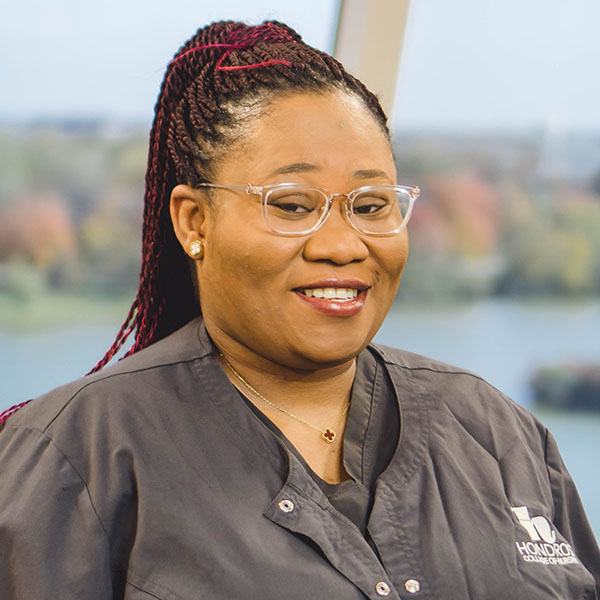 Nursing has been my childhood fantasy and passion. It's what I have always wanted to do. I have always loved how smart, neat, and caring nurses are. When my beloved uncle had kidney problems, I felt privileged to be with him at the time of this ailment. I was with him after each episode of his dialysis, and I always tried my best when taking care of him. This included giving him medication, cleaning up after him, and taking care of his feeding until his last days. These few months I spent with him deepened my love for nursing and I realized my dream was not just a fantasy anymore, but a passion and something I want to materialize.
I decided to attend Hondros college of Nursing because of their PN program. Additionally, they allowed me to transfer some of my credits. I also loved Hondros College of Nursing's flexible schedule because I can work while in school.
My advice for someone that wants to pursue nursing as a profession is to ensure you are passionate about the job. Empathy is key. If you lack this, then the nursing profession is not for you. You must put yourself in the shoes of your patient all the time, and you must be willing to learn. Nursing evolves every day so you must be prepared.
Olaide Bello is a student of the Practical Nursing Program at our Indianapolis campus.