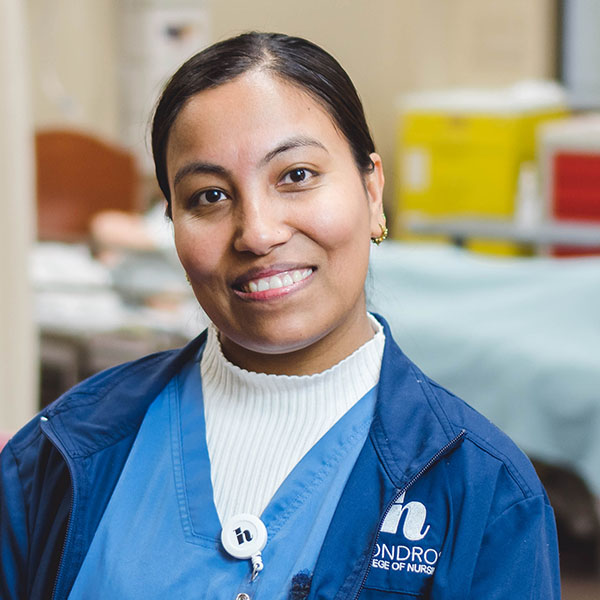 To start, I pursued nursing because I enjoy providing support to others. Two additional reasons that pushed me towards this field were giving birth to my child during a pandemic and having to go through this with no emotional support. I still remember the nurse who cared for me and my child. She inspired me at the time, and I decided to become a nurse so that I could assist people who were like me and in need. I believe that by showing others how valuable being a nurse is, I may motivate others. Another reason I chose to pursue a career in nursing is because of my father, he had always wanted me to achieve this goal. He felt I could succeed because I can confidently take care of others.
I decided to attend Hondros College of Nursing because of their program's timeline and for the great learning environment.
To someone thinking about starting nursing school, do not give up despite what circumstances might come up. I am a single mother, and I would not be here today if my family were not there to support me. Try to remain focused on what you are doing, becoming a nurse.
Radhika Thapa is a graduate of the Associate Degree in Nursing Program at our Westerville campus.