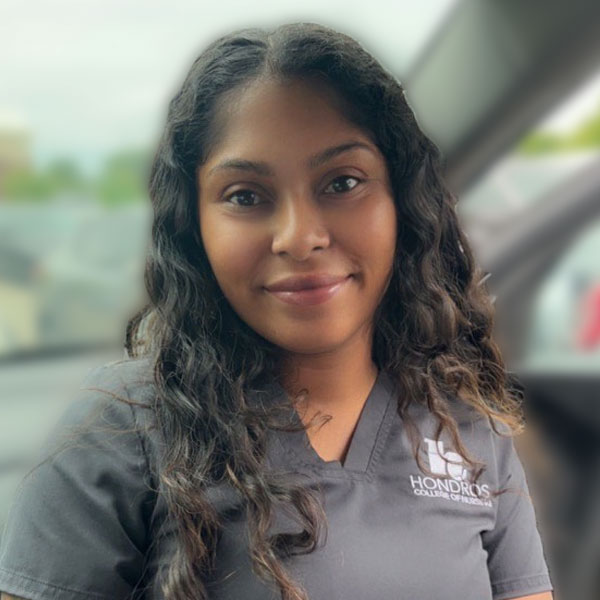 I decided to further my nursing education once I became an aide in 2017. I knew then that I would attend a program to earn my Practical Nursing diploma. I would have attended sooner rather than later, but I had the mindset that I needed to make sure everything was in order first. As a young girl growing up, and now as an adult, I have looked up to my older sister. She earned her BSN while being a single mother in her last couple years of college. That's when I knew I had to stop making excuses for why I couldn't go back to school just yet. I can say I have never wanted something so much in my life.
I decided on the Practical Nursing program at Hondros College of Nursing because the college was a better fit for me than attending a four-year long program with two young children. I knew this was a quicker program, and the thought of becoming a nurse after a year was comforting. Another major inspiration for applying to Hondros College of Nursing would be a long-time friend of mine. Together we figured out our driving situation and are each other's biggest motivators.
My advice for someone thinking about starting the program would be don't wait until you feel like it is the "right" time to go, just do it. You will have many obstacles while in the program, whether it be financial or personal. Once you get in, there are so many peers rooting you on. You will have a second family here.
Sade' Cordova is a student in the Practical Nursing program at our Fairborn campus.