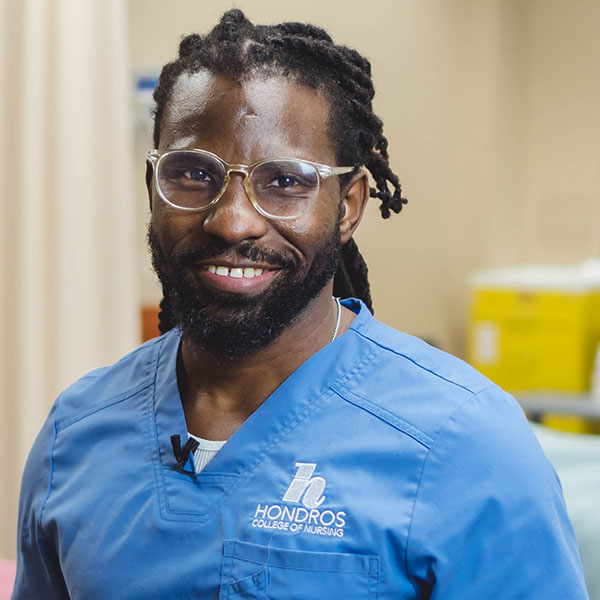 I chose to pursue nursing as my career because I wanted to do something challenging and interesting, while making a daily difference in people's lives. Human connection has always been important to me, and nursing is an opportunity for me to help people at their most vulnerable.
In the nursing profession you deal with many aspects of patient care, and I enjoy the variety in that routine. Dealing with patients and their families while helping them through a difficult time is extremely rewarding for me. I love working with other people and knowing that I am part of a work family. I would love to be the kind of person who can be counted on by my colleagues, and who has a good support network intertwined with the job. I am someone who rises to a challenge, who does not quit, and who will not back down from hardship. If I fail, I will try again. I know that nursing is tough, but that toughness is something I admire in others and in the profession. Life is a journey and adventure; nursing provides a place to be an adventurer.
I finalized my decision and picked Hondros College of Nursing because I had heard so many good things about this school. To be successful here, I had to master the art of discipline and perseverance.
To those considering nursing, there is so much this profession can offer you. In addition, there are so many ways to learn and grow within the field. I look forward to a life helping people through exploration within nursing.
Samson Tobore is a student of the Associate Degree in Nursing Program at our Westerville campus.