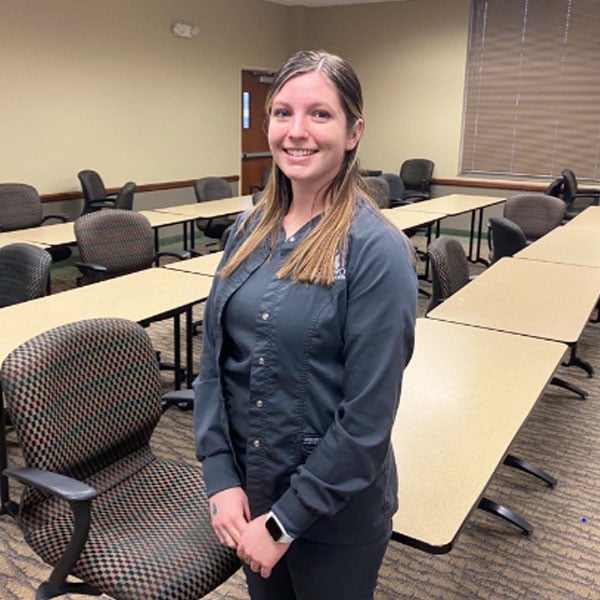 I wanted to pursue nursing as my career because I have always been a caring and empathetic person. My passion is to spread love and positivity to those around me. I find enjoyment in contributing to my community in any way that I can.
As a child, I was fortunate enough to have two amazing parents to look up to. My mother and father both worked in law enforcement, and they taught me the importance of being a selfless person. This is especially important in a world that is not always so kind. Being a nurse has been my dream career for as long as I can remember. Showing compassion for others when they need it the most is my main goal in life. I could not imagine doing anything else.
I decided on Hondros College of Nursing because of the program's timeline and the wonderful staff. So far I have loved my nursing school experience at the HCN Fairborn campus.
To those considering nursing, pursue your dreams. It is okay to be afraid to try something new, be sure to believe in yourself. You can achieve any goal that you put your mind to!
Sarah Cook is a student of the Practical Nursing Program at our Fairborn campus. She currently works at Miami Valley Hospital as a patient care technician.