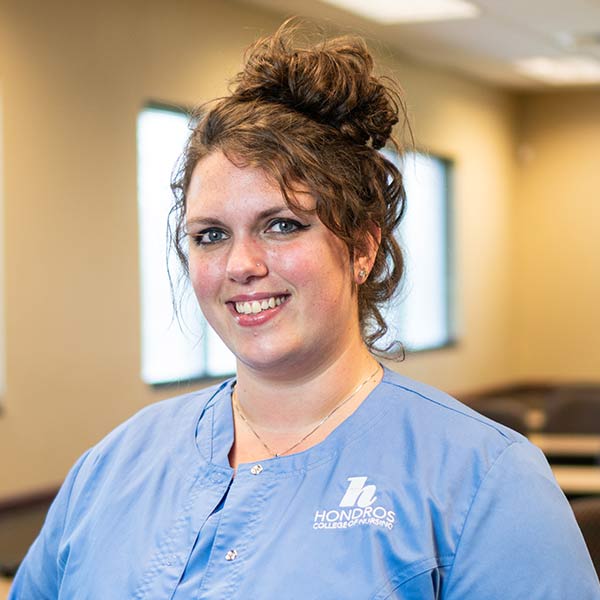 I love making a positive difference in the lives around me. I have always had an interest in medicine but assumed that I wouldn't be able to do it and that I shouldn't even try. When I turned 30 everything changed. I suddenly realized that I would never be where I belonged in this world if I didn't at least try. There is something so humbling about caring for a patient who, at potentially one of the worst times of their life, trusts you enough to be vulnerable. Trusts that you will help to see them through whatever may be the situation at hand. We as nurses have the highest honor; to make a real difference in someone's life for the better. We have the privilege to serve our community in such a unique way. My dream is to eventually work in emergency medicine/trauma. I truly believe that in every aspect of nursing, no matter what field or specialty, we are all in the business of second chances. Maybe a second chance for that patient to be able to one day travel, try something new, reunite with a friend or family member, for someone to make amends. A chance to see one more good day. This is what drives me to not only become an RN, but to be the best nurse that I can be.
I had looked at a couple different schools for my LPN program, once I met the admissions staff, I was sold. They were so kind and put up with all my questions (my words, not theirs.) After I graduated from Hondros College of Nursing for my LPN, I knew right away that I would come back for my ADN. To succeed, I had to find a system that worked for me. I use a color-coding system and make sure to always outline my completion goals for the week. I also keep my goal fresh in my mind. This goal is the why behind the want to, what drives me when I feel like I just can't anymore. This hard work paid off as I received the Star Award for passing my LPN HESI above 1000 on the first try, as well as the Clinical Care Award at graduation.
To those considering nursing, I mean, why not? Seriously, why? There will always be some reason not to do it. So why not take control and just do it? If you have a passion for people or want to make a difference in your life as well as others, then it's worth a shot (see what I did there?)
Shauna Nieporte is a student in the Associate Degree in Nursing program at our West Chester campus; she currently works for UC Health. To view a video testimonial from Shauna click HERE.