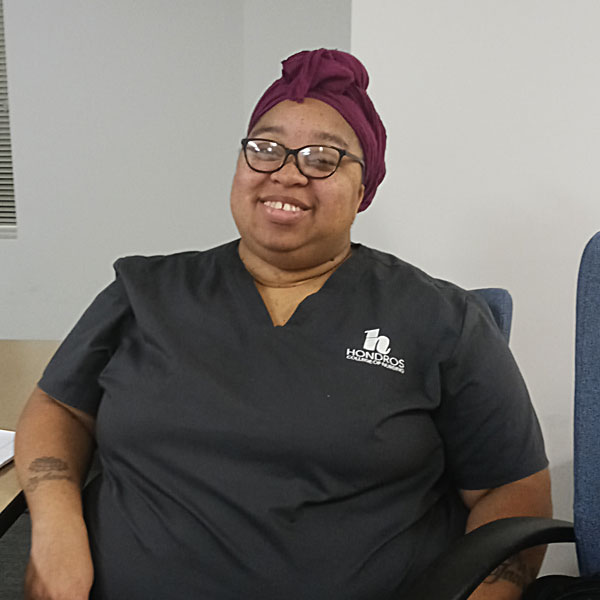 I chose to pursue a career in nursing because a nurse is the only thing I have ever wanted to be. When I was young and we had career day in school, a nurse came in to talk about her job. This day was very impactful for me as I have been hooked on being a nurse ever since.
I chose to attend Hondros College of Nursing because I heard about the college on the radio. Additionally, I also heard some other students reference Hondros College of Nursing, so I thought I should try it out.
To those who are considering nursing, always follow your dreams even if you may feel defeated. Be sure to keep going, you are all you need to make it! To achieve your goals, be sure to practice patience. When you discover this, then you have all the behaviors you need to make it. Remember, the tortoise won the race!
Stacey Justers is a student in the Practical Nursing program at our Akron campus. She currently works as a Direct Service Personnel at The Mentor Network (REM) and has received the Academic Honors Award.