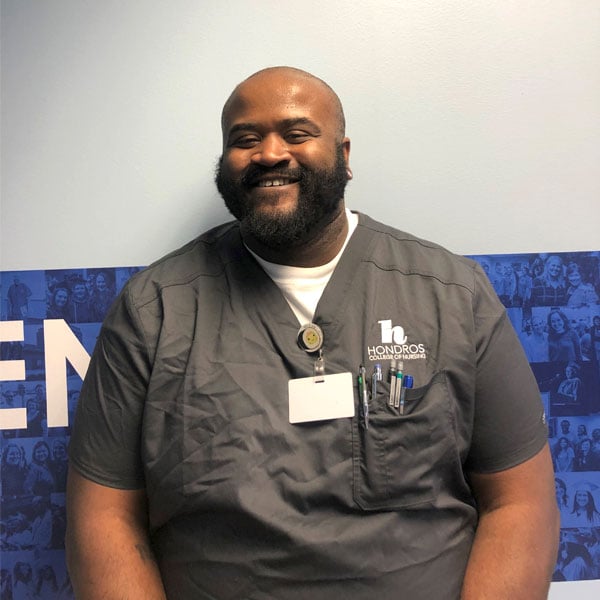 I am pursuing nursing because after working numerous jobs in my 33 years, I was tired of it and decided that I wanted a career. I have always liked being helpful, I want to spend my life taking care of others.
I chose Hondros College of Nursing because I have a friend who attended, and she pointed me to the college when COVID hit. I was attending another school and was struggling with the online nursing classes. I called Hondros College of Nursing and the rest is history. I am loving my time here, the people are so great. I haven't found a single professor or staff member I was scared to approach, which is an amazing feeling.
The best advice I can give is to understand that nursing school is a commitment and a half. Do everything in your power to commit as much time as possible to your studies. It is possible to have your cake and eat it too. It's about finding balance between schoolwork and home. To reach my goals, I had to stop procrastinating and force myself to begin tasks as soon as I was able. Eventually it became a habit to get everything done.
Honestly, Hondros College of Nursing is one of the best decisions I've ever made. I am hopeful that my success will continue in to the ADN program which will allow me to get into the field I am looking for, pediatric oncology.