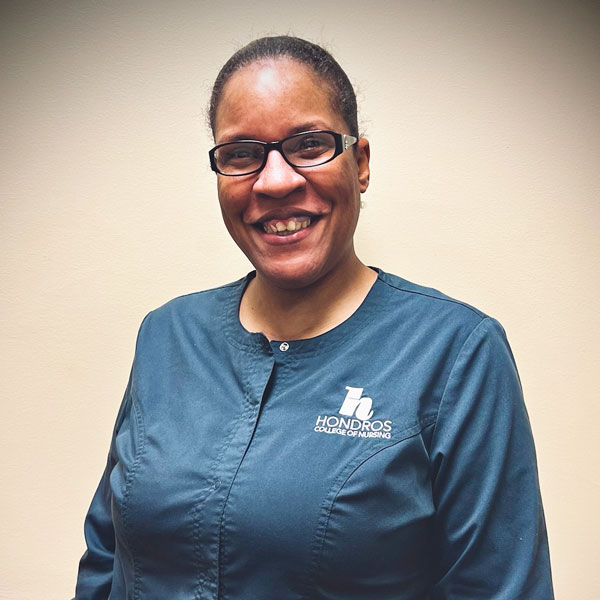 I chose to pursue nursing because I have always had a deep desire to join the medical field. I remember as a child I always told my family I want to be a pediatrician. As life progressed and situations arose that allowed me to encounter multiple nurses, my desire shifted to nursing. I was shown the direct compassion and empathy required to be a nurse. After 15 years, I decided at 36 I am going to fulfill my dream. This journey has had some rough days and good days, however, it has all been worth the ride.
I chose Hondros College of Nursing because of the NCLEX©-PN pass rate. It was important to me that the school I selected to attend had a positive success rate.
To those considering nursing, make sure you are ready to devote the necessary time and effort. Nursing school requires your undivided focus and dedication. It is easy to start and get off track if your heart is not in it, or you are still unsure if nursing is what you want. This journey will require complete dedication.
Tamikka Simpson is a student in the Practical Nursing program at our Westerville campus. She is currently working for UnitedHealthcare as a case manager.