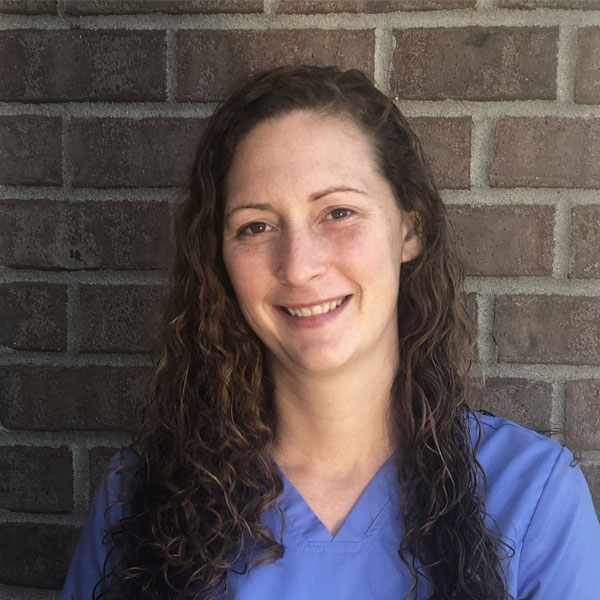 As a child I remember being in awe of how smart my mom is; how well she could handle any situation and how people looked to her in an emergency. She is calm, reassuring, and capable. My mom is a nurse. She worked in Labor and Delivery for 13 years, then in the Emergency Department for another 18 years. Out of high school I couldn't decide if I would pursue nursing or another path. I chose another path and have been self employed as a horse owner, trainer, and groomer for the last 10 years. I love caring for the horses and how unique each animal is. Every situation is a little bit different, and you must piece together the puzzle and create a plan. I had no idea how similar my job was to nursing, until I started school and learned about the nursing process. When COVID hit, our industry was shut down for several months. I had been considering going back to school for some time, because I wanted a more stable career. However, I couldn't find a program that worked with my job and family needs. Hondros offered me the opportunity I needed and helped me take the first leap in becoming a nurse.
I first heard of Hondros via an ad on the radio. It offered flexible scheduling for working adults and direct entry for students with previous college experience. This caught my attention because my previous college experience was not science focused, and other programs I had researched required a full year of prerequisites before I could begin. I researched online, came to campus, met with an advisor, and was hooked. Hondros offered the perfect program for me. Campus is conveniently located 17 minutes from my home, there are multiple start times throughout the year, allowing me to start as soon as I was ready. I am on campus 2-4 days per week, and still able to work with the horses.
I would advise someone who is thinking about starting nursing school to take the first step. Starting something new is always a little scary, but nursing school is incredibly rewarding. You will meet and bond with an amazing group of people who are all working toward the same goals as you. There are sacrifices you must make, such as time for studying, but it will be worth it in the end. You will come out on the other side with the education and ability to care for yourself, your family, and your community.
Tessa Perrin is a student in the Associate Degree in Nursing program at our West Chester campus.