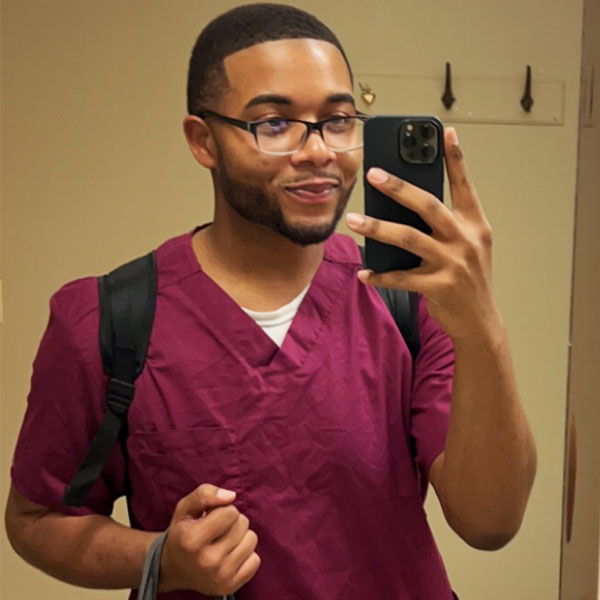 I love helping people! Therefore, I wanted to get into nursing. To be able to help in every aspect of someone's life is truly an honor. Each day spent practicing nursing, you get the opportunity to make a change in someone's life, whether it's minor or major.
I wanted to attend Hondros College of Nursing because it is a very distinguished and reputable college of nursing. Some of the best nurses I have had the pleasure of working with are Hondros College of Nursing graduates! I aspire to be the best nurse I can be, and Hondros College of Nursing will help me to achieve that goal.
To those considering nursing, make sure you are in it wholeheartedly. Be prompt, stay on your game, and never forget to remind yourself that you've got this!
Vaughn Watts is a student in the Associate Degree in Nursing program at our Maumee campus. He currently works a Long Term Care / Skilled Nursing facility.