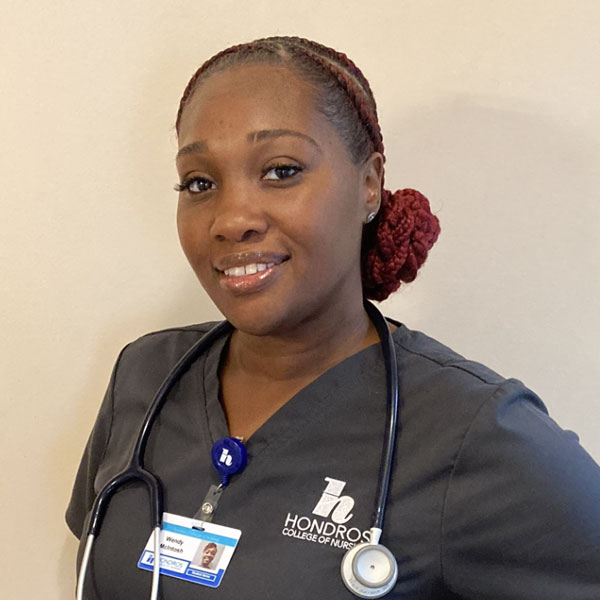 I've always wanted to be a nurse and care for others. I've worked in the healthcare field for over twenty years in various positions, HHA, CNA, and a medical assistant. My plan was to continue elevating and furthering my education in nursing. When I started the process of researching nursing schools in 2020, I had to take a break because my life was turned upside down. My oldest son Ray was murdered at the age of 19 years old. My life would never be the same. Grief got the best of me, and I had fallen into a deep depression.
My faith and support from my family, friends, and my community allowed me to find a will to live. My children gave me hope, encouraged me every day, and "loved me" out of my depression. I then realized that life is too short, and tomorrow is not promised. I decided to push forward with my dream of becoming a nurse. When times get rough, I think about my son and what he would want me to do.
Going through nursing school is helping me to feel happy and empowered. I have the opportunity to help others. This makes me feel a special, indescribable reward. I can see myself at the finish line in honor of my son.
I decided to pursue Hondros College of Nursing because my cousin knew that I was interested in going back to school for nursing. She had passed along information regarding Hondros.
To those considering nursing, make sure that you have plenty of studying time and that you are ready. This has been challenging but I'm pushing myself past my level of expectations, and this has made me proud of myself.
Wendy McIntosh is a student in the Practical Nursing program at our Indianapolis campus.