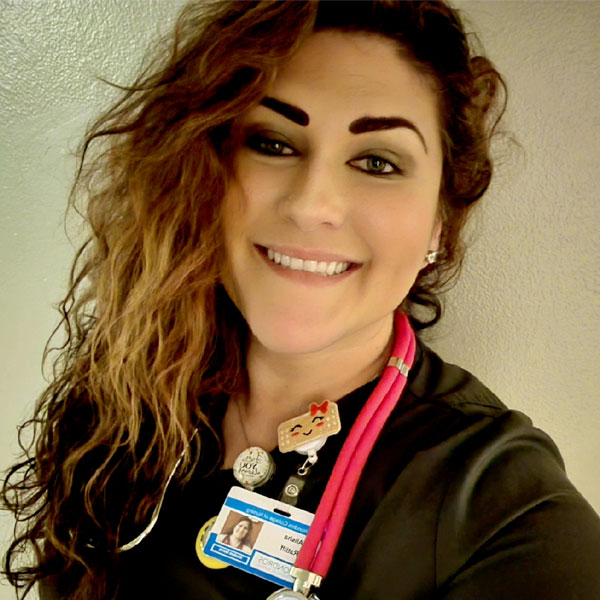 When I was a young girl my mother was in an accident that left her disabled. I became a caregiver at the age of five years old. She was subsequently diagnosed with Lou Gehrig's disease, and we were told she wouldn't live to see me graduate high school. My mother was subjected to years of painful and debilitating treatments with no relief of the supposed disease with which she was initially diagnosed. I urged her for years to get a second opinion and to seek other treatments. When she finally did, we learned that she had been misdiagnosed and was never terminal at all. This was the biggest and best blessing I could have ever imagined, until we became aware of the physical cost of taking treatments you don't need. While we were dealing with my mother's diagnosis, my father had his first heart attack. It took over 20 minutes for emergency services to arrive. I remember having to dictate to my nine-year-old brother what to say to the dispatcher as I tried to minimize my father's symptoms and give him the best likelihood of survival. I decided then that I needed a deeper understanding of the human body so that I could transition from caregiver to advocate for my parents and others.
I tried multiple times to start a nursing program. First, I was hit by a semi-truck and had to partake in physical therapy for two years, thus halting my nursing journey. After this injury, I wasn't sure if I could physically handle the demands that a career in nursing would require of me, so I got a job in an office. Soon, the all too familiar calling that had firmly rooted itself in my heart came knocking once again. Eventually I made the choice that I needed to get back into medicine. I started again at another college until my colon ruptured. I had lived with undiagnosed diverticulitis for five years. I was completely septic by the time I was admitted. The doctor stated that many of my surrounding organs had fused together and he intended to take most of them including my reproductive organs, bladder, and left kidney. I refused and very literally almost lost my life. The hospital helped me fight my sepsis for three months before they thought I would be strong enough to survive the colectomy and resection, as that was all I would allow them to do. They rebuilt me using my small intestine and I was in intensive care for a couple weeks.
I waited three years prior to trying for the third time to attend a nursing program, by this time I was tired of waiting and being told no. Hondros lovingly and unconditionally accepted me and offered a program in nursing at a pace I wanted. I promised myself that after trying for sixteen years to become a nurse that I would finish by the by time I was 35. I turned 35 in May of this year, and I will graduate in December of this year!
To those considering nursing, our world needs help. My parents' story is not one that is isolated. There are hurting, confused and overwhelmed people that need to be advocated for. Nursing fills me in ways that I cannot describe. It is hard. You will be stressed, you will lose sleep and you will carry your patients and their experiences with you, but there is nothing else I can see myself doing. Listen to your heart and give yourself time to process. Never forget to be an advocate for yourself as well and remember that you are making a difference.
Alisha Ratliff is a student in the Practical Nursing program at our Fairborn campus. She currently works as a Nurse's Aide at Springfield Regional Medical Center.