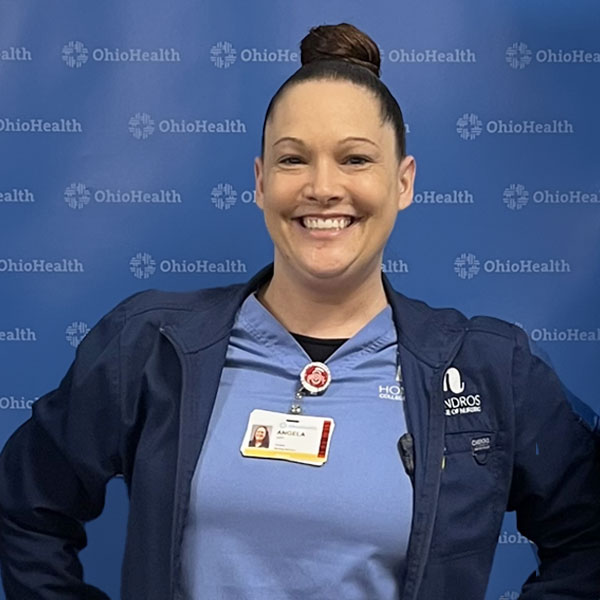 As a child, I knew at 8 years old that I wanted to be a nurse. The television show "Rescue 911" is what made me realize that at such a young age. I remember saying I want to help and take care of people. I have a big heart and compassion for others. Every child loves some kind of superhero and to me, a nurse is a superhero! So, from then on, I wanted to be a superhero, a nurse!

When I worked as a STNA with Hospice I would run into Hondros College of Nursing students at multiple facilities, and I would always ask questions. The students were always nice and friendly, and the instructors were great. I tried to attend back in 2010 but the timing wasn't right for me. So, I reapplied in 2020 and got right in. I always said I will go back no matter what, and that's just what I did.

Advice that I would give someone who is thinking about nursing school is to plan, and always have a backup plan. Life doesn't stop with nursing school. So having a plan in place is the first step. If you fail to plan, you plan to fail. Nursing school must be a priority to be successful. Surround yourself with positive and supportive people. Last, no matter what, always attend to yourself and provide self-care.

Angela Huff is a student of the Associate Degree in Nursing Program at our Westerville campus.