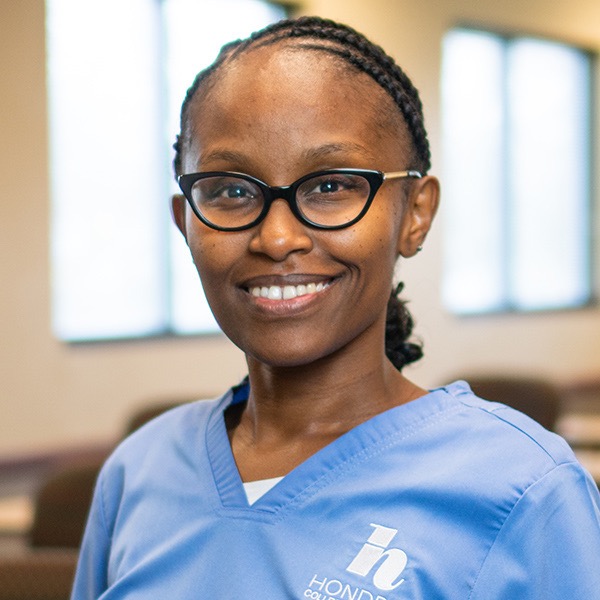 I wanted to become a nurse because I have always known my purpose was tied to helping people. After years in the customer service industry, I wanted a career (not just a job) that was more fulfilling.
I had been discouraged with wait lists to get into nursing programs at other schools until a friend told me about Hondros College of Nursing. The no waitlist appealed to me because I knew that I wanted to be a nurse and wanted to start working towards that path right away. I also enjoyed the flexibility Hondros offers with being a wife, mother, and working a part time job.
To succeed at nursing school, practice self-control and discipline. You must be willing to make sacrifices to excel in school, which may mean less time with friends and family to prioritize studies. You must be organized and manage your time effectively to ensure your work meets deadlines and still have time left to study and prepare for exams. I also had to learn how to maintain a positive attitude along with the ability to find the silver lining in every cloud.
The best time to get started is now. Nursing school is challenging but your future self will thank you for it.