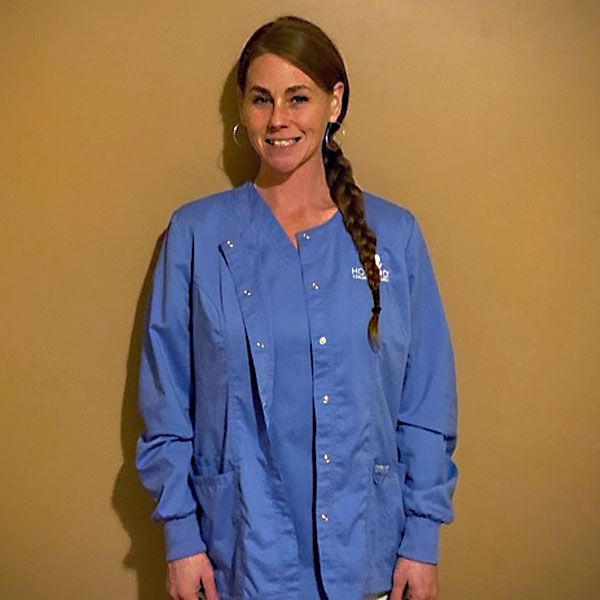 I decided to pursue a career in nursing because I knew it would grant me career opportunities and job security. Now having completed my second term of nursing school, I simply want to care for people, the elderly in particular. I want to make an impact on the lives of patients and their families, in addition to potentially changing certain aspects of patient care.
I chose to tour Hondros College of Nursing initially because I could enroll as a direct entry student and complete the program in as little as 15 months. After meeting with Mr. Rogers in admissions and touring the campus, I knew I did not want to go anywhere else. Everything was so organized, clean, and very professional.
To those considering a career in nursing, nursing school is remarkably challenging. It takes an overly generous amount of commitment and sacrifice. On the bright side, nursing school can make you feel accomplished, proud, enlightened, and sometimes even blown away by what we never knew we were capable of doing. To simply pass a nursing class is an amazing feeling and it is a driving force to keep going.
It is also critical, in my opinion, to find people to study with. A student can gain so much from others, and it simply makes it much more enjoyable. Talking through the material helps with comprehension and it reinforces everything you have covered. Nursing school is not something anyone should do alone. A student's cohorts are not only some of their best resources but also provide an immense amount of emotional support.
One last thing that I would tell anyone considering nursing school is to be a presence on campus. If feasible, be on campus as much as possible. Every time I was on campus during the days that I did not have to attend class, I benefited in some way or another – whether it was an extra quick study session with friends who were there, finding out about an extra tutoring session, or just passing some extra time in an open lab working on skills. There are so many resources on campus, and I would encourage any nursing student to utilize them.
Heather Cassidy is a student in the Associate Degree in Nursing Program
at our West Chester campus.