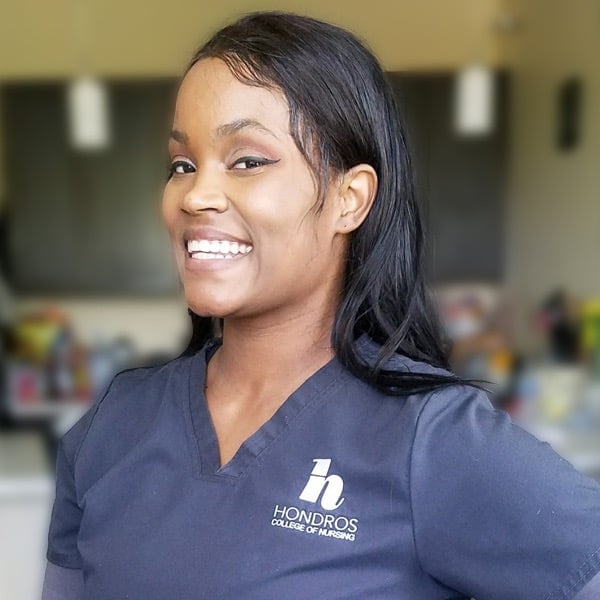 I wanted to become a nurse because of my children. I wanted to learn how to care for my children, and others around me. I searched many schools, but decided to attend Hondros College of Nursing.
I chose Hondros because of the stats I found on the graduation rate and the time frame for completion. I decided to send in my application and my credentials, and I was accepted the same day. I wish I would have started here a long time ago, but God has a plan and I'm glad to have found this school now!
If you are thinking about nursing school, it may sound cliché but don't give up. Have faith! To reach my goal of becoming a nurse I have had to stay dedicated and encourage myself. I value the push I get from my teachers and peers. I am excited to complete the Practical Nursing program; it's been a long journey!